---
How the Sunrisers look after the 2014 Auction ahead of IPL 7.
It was a great first season for the newest franchise in the IPL in 2013 as Sunrisers Hyderabad finished fourth in the table and made the semi-finals.
The team were eventually eliminated by Chennai Super Kings but it was a solid start after replacing the defunct Deccan Chargers.
Therefore there is much to build on for the 2014 season and after the IPL Auction the franchise are looking stronger than ever.
Here is a full team analysis of Hyderabad.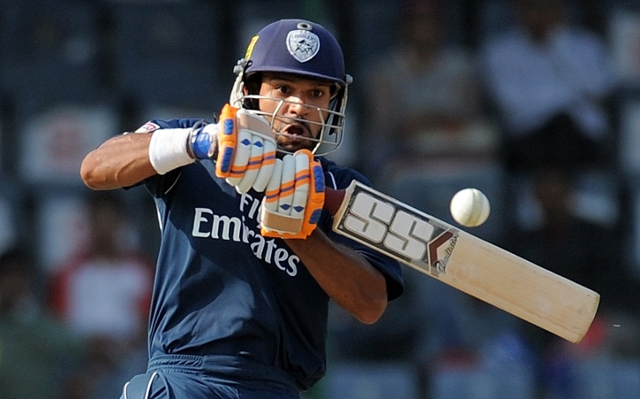 Captain/key player – Shikhar Dhawan
The Sunrisers have decided that Dhawan will lead them in the 2014 IPL, as previous captain Kumar Sangakkara chose not to take part in this year's competition.
The India opener has risen to prominence in the last 12 months and was brilliant for Hyderabad with the willow last time out.
IPL batting statistics:
| | | | | | | | | | | | | | |
| --- | --- | --- | --- | --- | --- | --- | --- | --- | --- | --- | --- | --- | --- |
| | Mat | NO | Runs | HS | Ave | BF | SR | 100 | 50 | 4s | 6s | Ct | St |
| Career | 68 | 10 | 1851 | 95* | 32.47 | 1512 | 122.42 | 0 | 16 | 203 | 41 | 29 | 0 |
| 2013 | 10 | 2 | 311 | 73* | 38.87 | 253 | 122.92 | 0 | 3 | 37 | 5 | 3 | 0 |
| 2012 | 15 | 1 | 569 | 84 | 40.64 | 439 | 129.61 | 0 | 5 | 58 | 18 | 5 | 0 |
| 2011 | 14 | 2 | 400 | 95* | 33.33 | 310 | 129.03 | 0 | 2 | 47 | 7 | 6 | 0 |
| 2010 | 10 | 0 | 191 | 56 | 19.10 | 170 | 112.35 | 0 | 2 | 23 | 3 | 5 | 0 |
| 2009 | 5 | 0 | 40 | 22 | 10.00 | 45 | 88.88 | 0 | 0 | 3 | 0 | 2 | 0 |
| 2008 | 14 | 5 | 340 | 68* | 37.77 | 295 | 115.25 | 0 | 4 | 35 | 8 | 8 | 0 |