---
Chris Gayle, Yuvraj Singh and Virat Kohli loom as key players ahead of the seventh season.
Ahead of the seventh season of the Indian Premier League, fanatix looks at each of the eight teams and how they fared in the latest auction, which threw up its fair share of surprises.
Royal Challengers Bangalore (RCB) has twice been the bridesmaid in the history of the lucrative twenty20 tournament, coming second behind the Deccan Chargers in 2009 and the Chennai Super Kings two years later.
Now they are going for broke with several big names joining the side, that features plenty of firepower from top to bottom.
Key player – Chris Gayle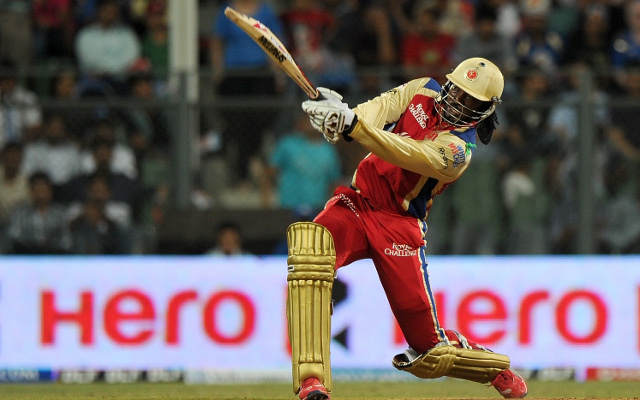 Even though offcials from RCB were very active at the auction this year, arguably their most important player is one they retained from last year.
West Indies batsman Chris Gayle needs no real introduction when it comes to Twenty20 leagues around the world, especially the IPL.
The explosive right-hander notched his highest score in the IPL last season, when he smashed an incredible 175 not out with his career average of 52.33 and a strike-rate of 160 meaning Gayle can win a game almost single-handedly.
IPL career stats
Batting and Fielding
| | | | | | | | | | | | | | |
| --- | --- | --- | --- | --- | --- | --- | --- | --- | --- | --- | --- | --- | --- |
| | Mat | NO | Runs | HS | Ave | BF | SR | 100 | 50 | 4s | 6s | Ct | St |
| Career | 59 | 10 | 2512 | 175* | 52.33 | 1568 | 160.20 | 4 | 16 | 205 | 180 | 14 | 0 |
| 2013 | 16 | 4 | 708 | 175* | 59.00 | 453 | 156.29 | 1 | 4 | 57 | 51 | 3 | 0 |
| 2012 | 15 | 2 | 733 | 128* | 61.08 | 456 | 160.74 | 1 | 7 | 46 | 59 | 2 | 0 |
| 2011 | 12 | 3 | 608 | 107 | 67.55 | 332 | 183.13 | 2 | 3 | 57 | 44 | 2 | 0 |
| 2010 | 9 | 0 | 292 | 88 | 32.44 | 184 | 158.69 | 0 | 2 | 30 | 16 | 2 | 0 |
| 2009 | 7 | 1 | 171 | 44* | 28.50 | 143 | 119.58 | 0 | 0 | 15 | 10 | 5 | 0 |
Bowling
| | | | | | | | | | | |
| --- | --- | --- | --- | --- | --- | --- | --- | --- | --- | --- |
| | Mat | Balls | Runs | Wkts | BBM | Ave | Econ | SR | 4w | 5w |
| Career | 59 | 477 | 646 | 16 | 3/21 | 40.37 | 8.12 | 29.81 | 0 | 0 |
| 2013 | 16 | 24 | 40 | 3 | 1/5 | 13.33 | 10.00 | 8.00 | 0 | 0 |
| 2012 | 15 | 28 | 66 | 0 | 0/0 | – | 14.14 | – | 0 | 0 |
| 2011 | 12 | 216 | 244 | 8 | 3/21 | 30.50 | 6.77 | 27.00 | 0 | 0 |
| 2010 | 9 | 96 | 152 | 4 | 1/9 | 38.00 | 9.50 | 24.00 | 0 | 0 |
| 2009 | 7 | 113 | 144 | 1 | 1/21 | 144.00 | 7.64 | 113.00 | 0 | 0 |