---
Most expensive player – Jacques Kallis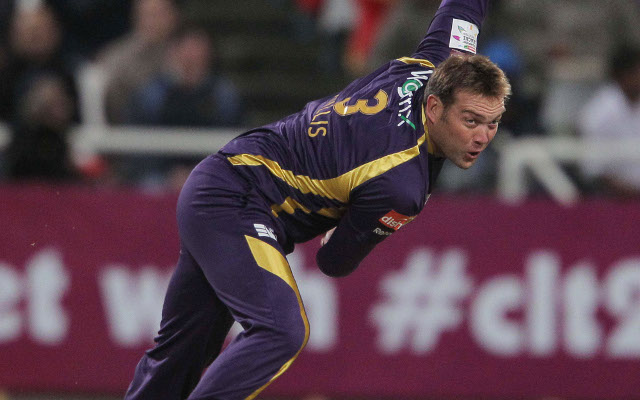 At 550 Lakhs is the 38-year-old South African being paid too much, and will his body hold up under the frenzied nature of the IPL again?
They are the questions that will only be answered as the seventh season goes on, but on pedigree and his record along, Kallis is worth everything the Knight Riders have paid for him.
The all-rounder had an outstanding season in purple and gold last season scoring 331 runs and taking 16 wickets, marks his will have to go close to or even beat if he is to help Kolkata get into the final and justify his tag and the team's most expensive player.
Career IPL stats
Batting and Fielding
| | | | | | | | | | | | | | |
| --- | --- | --- | --- | --- | --- | --- | --- | --- | --- | --- | --- | --- | --- |
| | Mat | NO | Runs | HS | Ave | BF | SR | 100 | 50 | 4s | 6s | Ct | St |
| Career | 90 | 10 | 2276 | 89* | 28.81 | 2093 | 108.74 | 0 | 16 | 242 | 40 | 29 | 0 |
| 2013 | 16 | 1 | 311 | 41 | 20.73 | 322 | 96.58 | 0 | 0 | 35 | 3 | 3 | 0 |
| 2012 | 17 | 1 | 409 | 79 | 25.56 | 384 | 106.51 | 0 | 2 | 34 | 10 | 2 | 0 |
| 2011 | 15 | 2 | 424 | 80* | 35.33 | 378 | 112.16 | 0 | 4 | 46 | 6 | 9 | 0 |
| 2010 | 16 | 4 | 572 | 89* | 47.66 | 494 | 115.78 | 0 | 6 | 67 | 9 | 7 | 0 |
| 2009 | 15 | 2 | 361 | 69* | 27.76 | 332 | 108.73 | 0 | 3 | 37 | 8 | 5 | 0 |
| 2008 | 11 | 0 | 199 | 54 | 18.09 | 183 | 108.74 | 0 | 1 | 23 | 4 | 3 | 0 |
Bowling
| | | | | | | | | | | |
| --- | --- | --- | --- | --- | --- | --- | --- | --- | --- | --- |
| | Mat | Balls | Runs | Wkts | BBM | Ave | Econ | SR | 4w | 5w |
| Career | 90 | 1610 | 2107 | 61 | 3/13 | 34.54 | 7.85 | 26.39 | 0 | 0 |
| 2013 | 16 | 318 | 394 | 16 | 3/13 | 24.62 | 7.43 | 19.87 | 0 | 0 |
| 2012 | 17 | 324 | 403 | 15 | 2/7 | 26.86 | 7.46 | 21.60 | 0 | 0 |
| 2011 | 15 | 144 | 170 | 7 | 2/16 | 24.28 | 7.08 | 20.57 | 0 | 0 |
| 2010 | 16 | 342 | 476 | 13 | 2/3 | 36.61 | 8.35 | 26.30 | 0 | 0 |
| 2009 | 15 | 276 | 353 | 6 | 2/18 | 58.83 | 7.67 | 46.00 | 0 | 0 |
| 2008 | 11 | 206 | 311 | 4 | 2/39 | 77.75 | 9.05 | 51.50 | 0 | 0 |