---
Jacques Kallis, Yusuf Pathan and Shakib Al Hasan loom as key players this season.
Ahead of the seventh season of the Indian Premier League, fanatix looks at each of the eight teams and how they fared in the latest auction, which threw up its fair share of surprises.
The Kolkata Knight Riders are looking to climb the IPL mountain again after their impressive effort just two seasons ago saw them crowned champions.
Last year the script did not go according to plan, with the team winning just six games in the 2013 season.
But off the back of the latest auction, the team has brought in several big names who could become match-winners in their own right.
Click here to see the full player list for IPL 2014.
Key player – Yusuf Pathan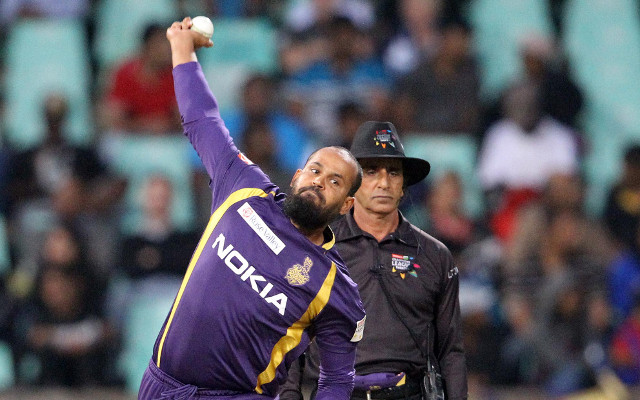 Retained by the Knight Riders on a right to match card, Yusuf Pathan will look to impact the game with bat and ball for the side this season.
However, the 31-year-old will need to improve his performances with the ball, with his off-spin only bringing about one wicket last IPL season.
In the past he showed he could be a more than handy option in the field, with his 13 wickets in 2011 a career high for him in the league.
But it's his performances with the bat that are the reason why he was kept by the  side for 2014, with his 332 runs coming at 147 per hundred balls.
Career IPL stats
Batting and Fielding
| | | | | | | | | | | | | | |
| --- | --- | --- | --- | --- | --- | --- | --- | --- | --- | --- | --- | --- | --- |
| | Mat | NO | Runs | HS | Ave | BF | SR | 100 | 50 | 4s | 6s | Ct | St |
| Career | 91 | 16 | 1820 | 100 | 26.37 | 1237 | 147.13 | 1 | 7 | 153 | 95 | 26 | 0 |
| 2013 | 16 | 5 | 332 | 72 | 30.18 | 240 | 138.33 | 0 | 1 | 30 | 14 | 4 | 0 |
| 2012 | 17 | 6 | 194 | 40* | 19.40 | 169 | 114.79 | 0 | 0 | 10 | 7 | 3 | 0 |
| 2011 | 15 | 1 | 283 | 47* | 28.30 | 201 | 140.79 | 0 | 0 | 24 | 13 | 5 | 0 |
| 2010 | 14 | 2 | 333 | 100 | 27.75 | 201 | 165.67 | 1 | 1 | 22 | 24 | 9 | 0 |
| 2009 | 13 | 1 | 243 | 62* | 20.25 | 183 | 132.78 | 0 | 1 | 24 | 12 | 2 | 0 |
| 2008 | 16 | 1 | 435 | 68 | 31.07 | 243 | 179.01 | 0 | 4 | 43 | 25 | 3 | 0 |
Bowling
| | | | | | | | | | | |
| --- | --- | --- | --- | --- | --- | --- | --- | --- | --- | --- |
| | Mat | Balls | Runs | Wkts | BBM | Ave | Econ | SR | 4w | 5w |
| Career | 91 | 1004 | 1211 | 38 | 3/11 | 31.86 | 7.23 | 26.42 | 0 | 0 |
| 2013 | 16 | 54 | 73 | 1 | 0/0 | 73.00 | 8.11 | 54.00 | 0 | 0 |
| 2012 | 17 | 133 | 181 | 4 | 3/11 | 45.25 | 8.16 | 33.25 | 0 | 0 |
| 2011 | 15 | 234 | 238 | 13 | 3/20 | 18.30 | 6.10 | 18.00 | 0 | 0 |
| 2010 | 14 | 204 | 246 | 5 | 2/9 | 49.20 | 7.23 | 40.80 | 0 | 0 |
| 2009 | 13 | 210 | 243 | 7 | 3/34 | 34.71 | 6.94 | 30.00 | 0 | 0 |
| 2008 | 16 | 169 | 230 | 8 | 3/22 | 28.75 | 8.16 | 21.12 | 0 | 0 |