---
Hoosiers cling onto top spot after beating OSU.
Check in to Los Angeles Clippers at Philadelphia 76ers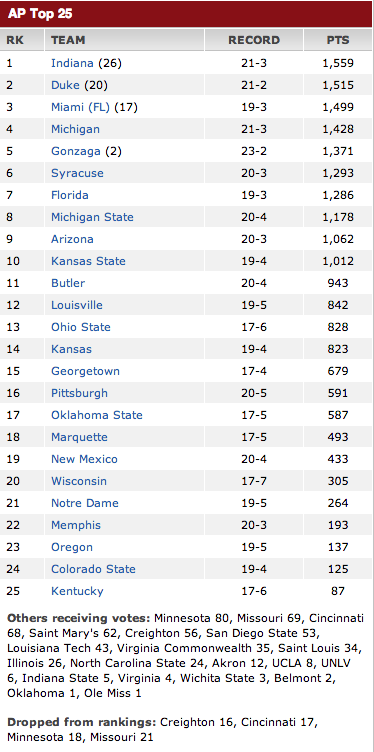 The latest CBB rankings have been released with Indiana holding onto the #1 spot the for the second week running, despite losing to Illinois
In a year in which the number one team has struggled to hit the kind of form expected in the pre-season rankings, they find themselves in a position to really solidify their dominance going into the playoffs and March Madness.
They will still be one of the main favourites to be in New Orleans come late March and so long as they stay free from injuries and keep consistent, few will doubt their chances.
The big mover was Miami, who moved from #8 to #3 and are continuing their hot streak since beating former #1 Duke at the start of the month.
A team that was not really considered to be a playoff contender, yet alone a championship one, have surprised everyone with their tough defensive play, which they have built off as a foundation for success.
As Rivalry Week kicks off and big upsets are almost inevitable to occur, these rankings will undergo a few more changes before March Madness comes around, and it will more than likely still have Indiana and Miami towards the top of these rankings.