---
Sherman made headlines earlier this month with autographs.
Chicago Pastrami in Issaquah, Wash. have decided to use an unusual technique to encourage tips, by printing pictures of Richard Sherman on their tip baskets.
The local restaurant still appears to be revelling in the fact that not only did the Seattle Seahawks win the Super Bowl last season, but this play in particular was made infamous after Sherman's rant at San Francisco 49ers receiver Michael Crabtree.
The defining play came in the NFC Championship Game and ensured that the Seahawks were heading to New Jersey, with the image making the headlines recently after it was reported Sherman was signing them 'Sorry Crabtree'.
However, the local business owners have now come up with a new way of creatively encouraging customers to tip, with the image accompanied by a message stating: "Can you tip better than Richard Sherman?"
It is unknown as to whether or not it is actually working, but for creative points it appears to be winning people over…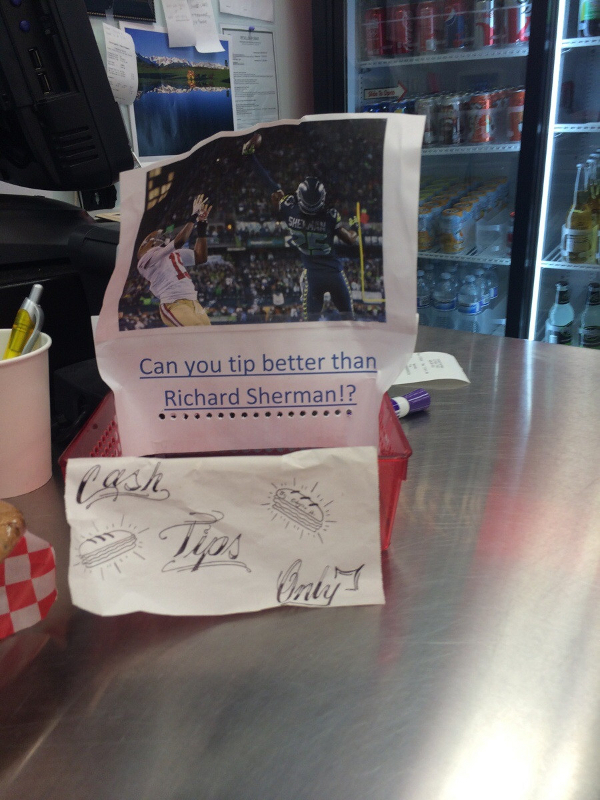 Image courtesy of Reddit