---
Louisville guard on both feet after suffering horrific leg break during March Madness.
After suffering one of the most shocking injuries in college basketball history, Louisville Cardinals guard Kevin Ware was able to walk on crutches, after surgeons fixed the broken leg he suffered on Sunday night.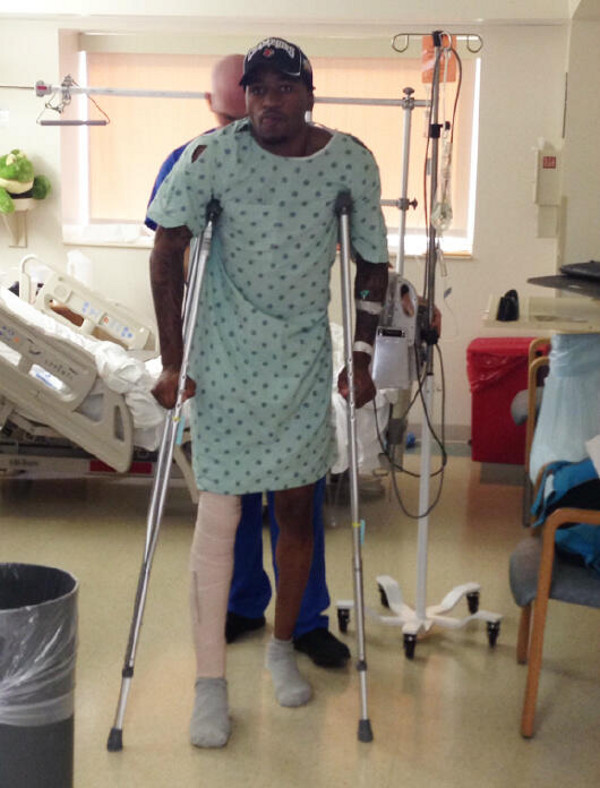 The freak incident occurred when Ware was attempting to keep his balance on the elevated court, and caused the player to lose his footing, resulting in the compound fracture.
The incident happened inches from the Louisville bench, which only added to the trauma of his team mates, who were visibly shocked by the incident, as they were helpless to help their team mate and friend.
Incidents like this in sport brings everything into perspective, as members from both teams pulled together in support of Ware.
Louisville went on to win the game and secure a place in the Final Four, although that was just a side story in what was a sad day for college sports.
All of us here at fanatix wish the player a fast and speedy recovery.