---
Ex-Spurs forward not impressed with KFC gag.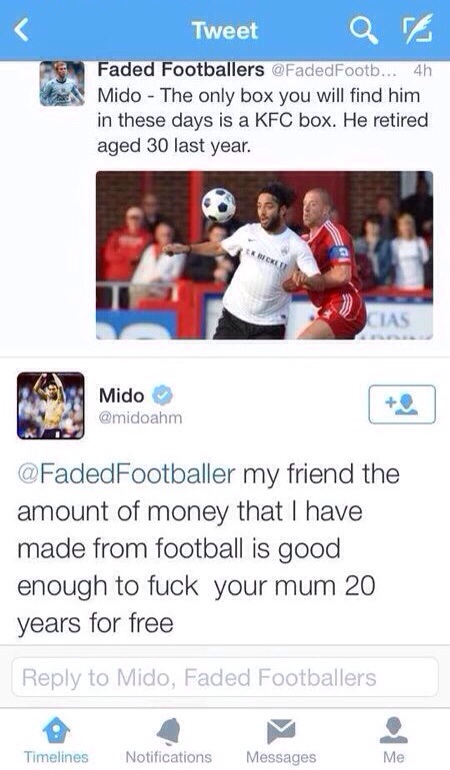 Former Tottenham striker Mido has always had a reputation for being a difficult character.
Read more Tottenham Hotspur news.

Throughout his journeyman career, Mido struggled with attitude, consistency and fitness and it became a running joke that the Egyptian would frequently return from the summer break vastly overweight.
But far from being used to it or turning a blind eye, the accusation of weightiness clearly still rankles with the 30-year-old – as this twitter user found it.
Faded Footballers, an twitter account which needs no explanation, made the mistake of commenting on Mido and suggesting the former Ajax, AS Roma, Marseille and Middlesborugh star was more likely to be found in a KFC Box than the penalty box.
The comment did not go down well with Mido, who decided that an old school approach was the best course of action. Cue a tasty 'your mum' joke!
Mido has since deleted the tweet but not before the screenshot was doing the rounds on the social networking site!