---
Bumbling play sums up his side's stuttering season.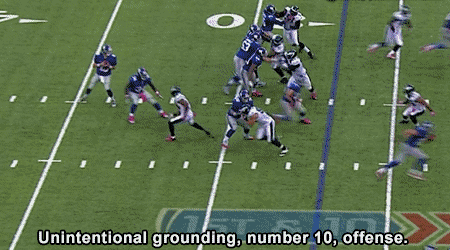 The struggling Giants offensive line got a much needed upgrade with the return of veteran guard David Diehl, who's been out with an injury. Of course it doesn't matter how well you protect Eli Manning if he's knocking himself over.
You know you're going to have an easy day as the defensive coordinator against the Giants when even the New York players are tackling themselves.
It could be worse Giants fans, it could have been picked off and returned for a score.