---
'The Spider' shows signs he is ramping up his recovery.
If there are any lingering doubts whether Anderson Silva hopes to return to active duty with the UFC, he continues to try and dispel those rumours.
The former middleweight champion and pound-for-pound best fighter in mixed martial arts continues to show promising signs in training, after posting a photo of him engaging in some Brazilian jiu-jitsu.
Silva had a metal rod inserted in his leg after he suffered a gruesome break against Chris Weidman in the second of their two fights in 2013 in the main event of UFC 168.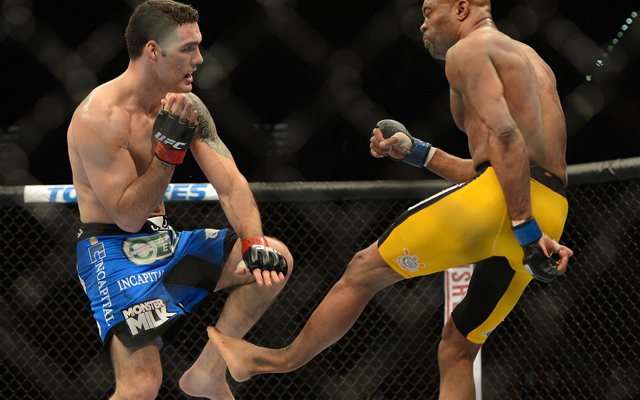 Silva (33-6 MMA, 16-2 UFC) suffered the dramatic fall from grace against Weidman (11-0 MMA, 7-0 UFC) last year and some questioned whether the 39-year-old will return to fighting.
However, the photo above shows he is serious about at least fighting again or maybe facing Weidman again, with a simple message posted with the photo "Estou voltando" ("I'm coming back").
UFC president Dana White said he has spoken to Silva and expects one of the UFC's biggest draw-cards to be back as soon as he can be cleared medically to fight.
"He's going to heal great," White said. "He's going to come back. The bone will be stronger. If you blow your ACL, you're out for a year and three months. Rehab is gruesome on the thing, and you don't know if you're going to perform the same way. He broke a bone. He's going to be good."