---
Remember former Real Madrid midfielder Freddy Rincon? Well Interpol certainly do as they have made him one of their most wanted men, according to the Guardian.
SEE ALSO:
Nigel Pearson rant videos: All the Foxes boss' weirdest moments this season
Antonella Roccuzzo pregnancy: Lionel Messi's WAG expecting second child
The 48-year-old, who spent the majority of his career in Brazil with the likes of Palmeiras, Corinthians, Santos and Cruzeiro, also turned out for a handful of games with Real Madrid and Napoli in the mid 90s.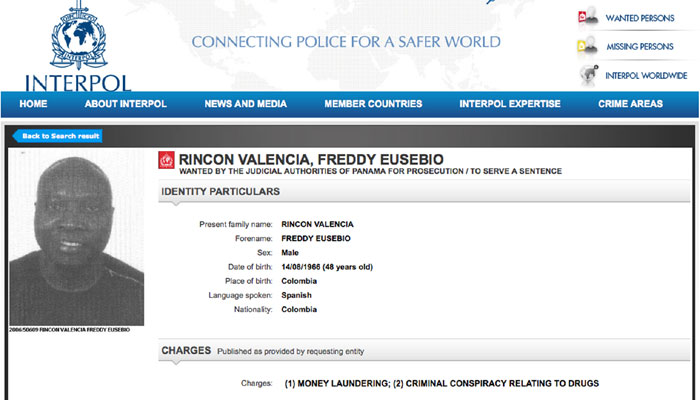 He is wanted in connection with a series of drug crimes in the Central American country of Panama after allegedly been involved in money-laundering and criminal conspiracy.
Rincon has a series of property interests in Panama, which he purchased in a partnership with well known Colombian drug baron Pablo Rayo Montano.
This isn't the first time he has landed himself in trouble with the law, though, as he was arrested back in 2007 after being involved in money laundering and cocaine activities with Montano.