---
It has been a thoroughly entertaining World Cup, that many will be sad to see end…
SEE ALSO: The Top 50 Best players at the 2014 World Cup Finals
The 2014 FIFA World Cup reaches its conclusion tonight when Germany takes on Argentina in the tournament's final. It's been a memorable tournament for many reason, but here is a quick run down of the five unique things we will miss the most:
Free-Kick Spray…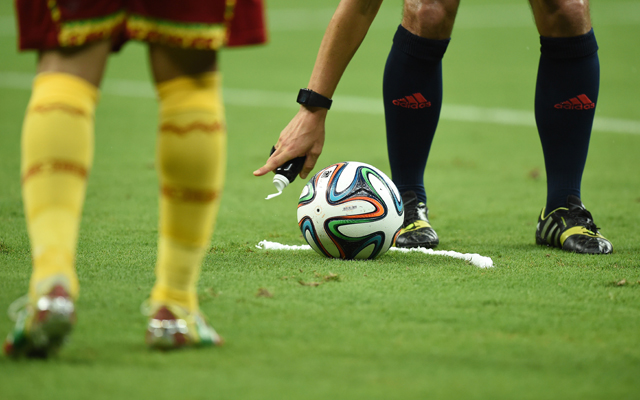 Why did it take FIFA this long to make use of this idea? In the 1980s the first version was developed by a company consisting, amongst others, of Sir Bobby Charlton and FA referee, Neil Midgely. The English FA rejected the idea, failing even to attend field trials.
The first use of the spray in a professional level was in the 2000 Brazilian Championship, while the 2011 Copa América tournament was the first tournament which saw national teams make use of the spray. Its success caused it to be adopted by several national leagues in 2011, including the North American MLS association.