---
The left-backs the Blues will be looking at to replace the Englishman.
After eight years with the club Ashley Cole has announced that he will be leaving Chelsea in June when his current contract expires.
This season has been a real test for the 33-year-old, who has often be sidelined at Stamford Bridge in favour of Cesar Azpilicueta, whilst England manager Roy Hodgson picked Southampton youngster Luke Shaw in his 2014 World Cup squad ahead of the veteran.
That lack of game time under Jose Mourinho is what has convinced Cole that he needs a new challenge and now a new left-back for the Blues will be a priority.
Azpilicueta has filled in admirably after switching from right-back to the left, but Mourinho will not be happy without more support in defence.
So here are five potential replacements for Cole that the west Londoners could sign this summer.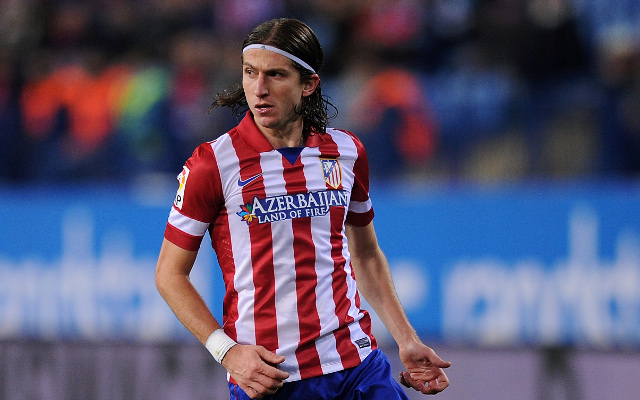 Felipe Luis, Atletico Madrid
This Brazilian may have been snubbed by national team boss Luis Felipe Scolari for the World Cup this summer, but many have been impressed by the 28-year-old this term.
Felipe has already helped Atletico to their first La Liga title in 18 years on Sunday and could make it an historic double if they beat city rivals Real Madrid in the Champions League final on Saturday.
The English side already look to be signing the South American's teammate Diego Costa and will be bringing goalkeeper Thibaut Courtois back from a three year loan spell, so the defender will be in good company.
Source: Telegraph.