---
A look at United's latest big-money signing.Although there is no doubt that Manchester United are paying big, almost risky money for Southampton youngster Luke Shaw (anywhere in the region of £27-34m depending on varying sources and differing details of potential add-ons, though widely reported as £33m), it is unfair to necessarily say that the Red Devils are overpaying for the 18-year-old England international here.
It is widely accepted that the transfer fees of young English players are often inflated a great deal, but fanatix looks at five reasons that United fans should be perfectly optimistic about their club's decision to make this latest big-money purchase.
5) Shaw is not just a signing for now, but for the next decade and beyond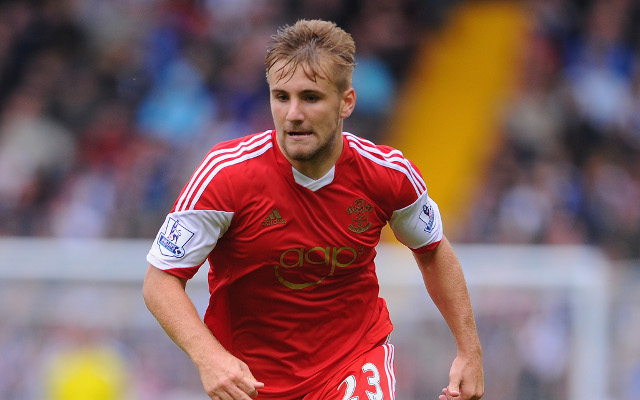 At 18 years of age, there is no question that Shaw has his entire career ahead of him. This is potentially a player who could go on to rival legendary players such as Ryan Giggs and Paul Scholes for records in appearances made for United. If the Saints starlet fulfills his great potential for club and country, he can be the answer for both in the left-back slot for possibly the next fifteen years, assuming he isn't too burnt out by the age of 33 – though if he's anything like Giggs he could still be at Old Trafford for over 20 years! In terms of value for money, that's certainly a far better move than United signing Leighton Baines for a similar price as he approaches his 30s, or signing Fabio Coentrao for half the price and then potentially spending more on a replacement in seven or eight years, and then maybe another shortly afterwards.