---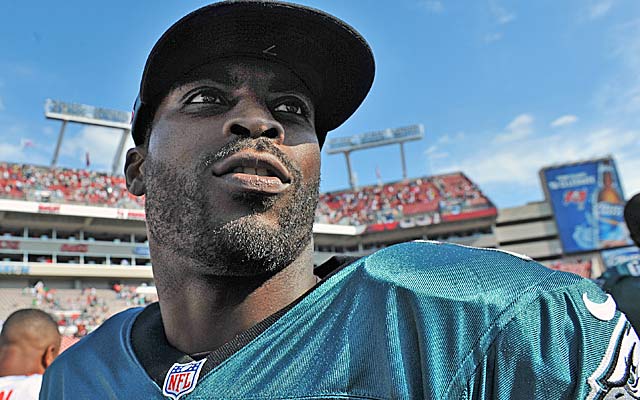 4. Michael Vick (QB – Atlanta Falcons, Philadelphia Eagles, New York Jets)
One of the most electrifying players in NFL history, Vick emerged as arguably the greatest running QB in NFL history with the Falcons after they drafted him No. 1 overall in 2001. Vick set the NFL record for rushing yards by a QB and later on in his career would become the NFL's all-time leading rusher among QBs.
But Vick had a brutal hobby: dogfighting. Behind closed doors Vick had been bankrolling a dogfighting ring called Bad Newz Kennels, and was charged in 2007 with federal charges of unlawful operation of a dog fighting ring. Vick admitting to drowning or otherwise brutally killing 6 to 8 pitbulls as part of his plea deal and was sentenced to 23 months in prison.
Vick found redemption after leaving prison, however, becoming an advocate speaking out against dog fighting and a major humanitarian. He was named the NFL Comeback Player of the Year in 2010 after leading the Philadelphia Eagles to the NFC East title.
But to this day, at almost any game Vick plays there are animal rights' protesters openly opposing the NFL's decision to allow him to play and the NFL teams that have chosen to sign him.