---
Twelve things we DIDN'T learn in 2014/15…
SEE ALSO:
Find out the world's richest footballers in 2015!
Top 40 hottest female tennis players in the world 2014.
Chelsea rumours
A look back at some key issues from the season just past and questions we are still looking for answers for next year, with Chelsea and Arsenal featuring heavily…
1) Why couldn't Man City retain the title?
After such an impressive title win last season, with almost entirely the same group of players, why could Manchester City, once again, fail to retain the Premier League title? Not only that, but why was such a good team out of the running by March? Having made such a quick impact in his first season, manager Manuel Pellegrini seemed to lose the ability to inspire his players, not dissimilar from when Roberto Mancini also lost the dressing room after a sensational title win in 2012. What is it in the City camp that makes their players lose their heads when they've done well?
2) Why did Liverpool sign Mario Balotelli?
No one could've expected Balotelli would be quite as bad as he has been, but why on earth was this Liverpool's choice signing to replace Luis Suarez? The Italian international was never going to put in the energy and commitment required from Brendan Rodgers' side's system and style of play. Given that this was a position the Reds badly needed to get right, why, after lengthy talks with the former Man City man, did they still risk spending £16m on this volatile, inconsistent hot-head?
3) Why did Chelsea sign Juan Cuadrado?
A player clearly not needed given that he's hardly been used, why did Chelsea shell out £23m to bring in Juan Cuadrado from Fiorentina? The Colombian international was superb in Serie A, but the Blues already had more players than they could manage in that position, having shifted both Andre Schurrle and Mohamed Salah in the same transfer window. With Willian undisputed first choice in Jose Mourinho's mind, why spend that much on a backup?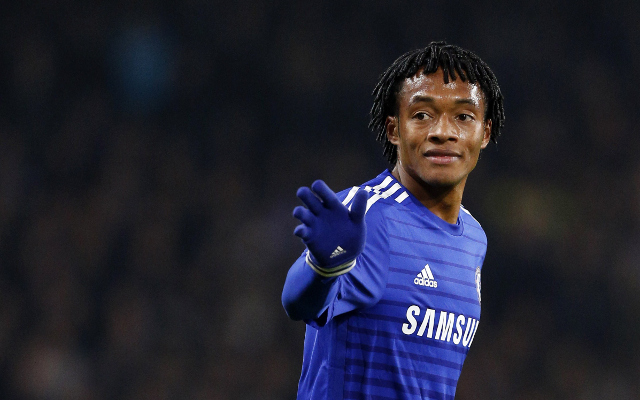 Get Arsenal goal videos with our FREE Sports video app!