---
Chelsea superstar Eden Hazard has selected his five favourite players in football history, with a certain former Arsenal player amongst them.
Chelsea winger Eden Hazard is developing into one of the very best players in the world, with Jose Mourinho setting the Belgian the challenge of earning the FIFA Ballon d'Or.
The 23 year-old has shone for the Blues this season, scoring nine times and supplying five assists for his team-mates, and leads his club in both categories.
Hazard was asked by the Chelsea official website to name his five favourite players of all time – and selected the following great players of football past and present: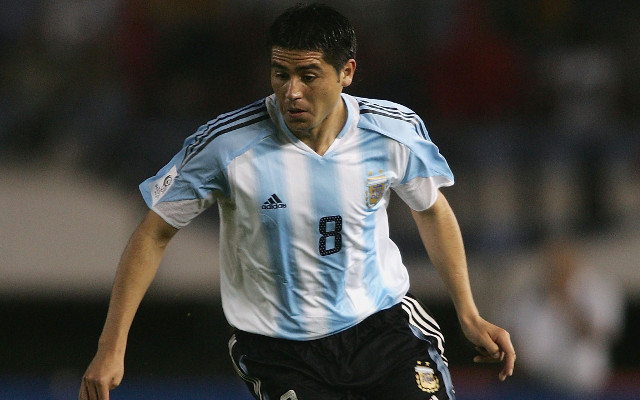 5. Juan Roman Riquelme
Argentine playmaker Juan Roman Riquelme was a legend at both Boca Juniors and Villarreal, dictating play from his attacking midfield position, and providing both pinpoint accurate through balls and thundering shots.
Coaches regularly built their teams around Riquelme due to his creative brilliance.