---
3. Eduardo da Silva (2007-2010)
This Brazilian poacher was threatening to break Arsenal's run of nightmare No. 9s until a horrific injury hampered his Gunners career, and he never fully recovered before leaving for Ukraine five years ago.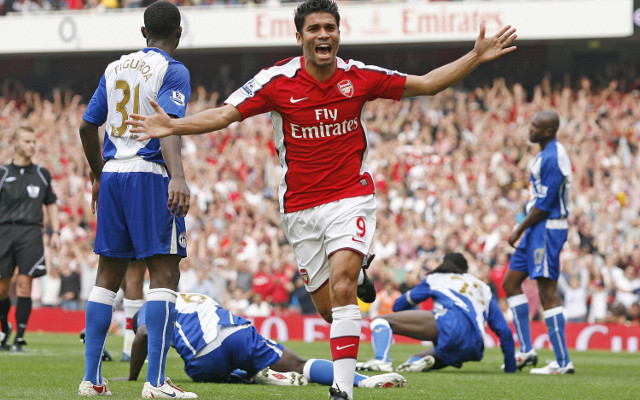 4. Julio Baptista (2006-2007)
Another Samba star briefly wore the jersey during a season-long loan spell from Sevilla. Baptista scored at two a game in the League Cup, but managed only three goals in 24 Premier League appearances.