---
A look at how another big name and big contract went up in smoke.
The National Rugby League never fails to surprise.
On the back of the sudden news that Andrew Fifita will not be in fact joining the Canterbury Bulldogs from 2015 onwards, fanatix looks at what will become of the rising star of the game and how this latest drama could affect could affect his legacy in the eyes of fans.
Just when you think you know what is going to come down the information pipeline after a weekend's games – something from left field hits you.
While we got the usual injuries and suspension talk of a Monday morning, something was brewing that could have far-reaching fall-out for several clubs in the NRL.
Andrew Fifita was told his services would not be required at the Canterbury Bulldogs for four years after what would appear to be a breakdown over terms, seemingly, with just a single hurdle left to clear.
Bulldogs Chief Executive Raelene Castle said: "After signing a Memorandum of Understanding with Andrew we've not been able to agree on the final terms of his NRL Playing Contract and have ceased negotiations with his management."
This is after Castle said, on the day the news they had got their man became public, that "it's not often you sign a Kangaroos and State of Origin player"
And it's true Fifita has done more in his 24 years than most players do in their entire career, with state and national rep honours on his resume along with being named the Dally M Prop of the year in 2013.
He can also be called a World Cup winner,  starring for the Kangaroos throughout the tournament in the UK last year.
And now he was set to be rewarded for all of that with a contract worth $800,000 a season to wear a different shade of blue and white.
Now it's all gone – but why?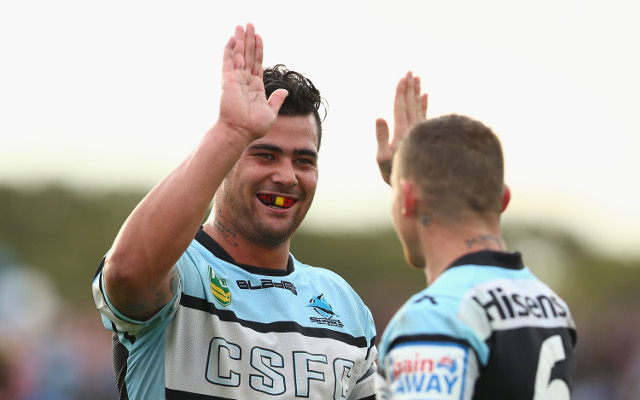 Unless you were a fly on the wall inside the negotiations room then it is hard to say, but the sudden nature of it talks, if there was any talking left to do, means there must have been a seismic shift.
If Fifita or his management/agent asked for more, be it money or perks, from the Dogs that could have poured water on the talks, after Canterbury came under fire from fans of the game questioning how they could afford such as massive deal.
Fifita's deal was able to be tabled by the Bulldogs thanks to the departure of Ben Barba to the Brisbane Broncos at the end of last season.
Barba's move north meant the Dogs were $400,000 under the salary cap, and allowed them to offer the 24-year-old the biggest deal in the league.
NRL rules enable clubs with current cap space to front load future salaries, which is how the Roosters managed to recruit Sonny Bill Williams, James Maloney and Michael Jennings in a single swoop last year.
However, unless the Dogs paraded their books down the street for everybody to peer over with forensic-like analysis, it would never be enough to stem the cries of "cheat" from opposing fans.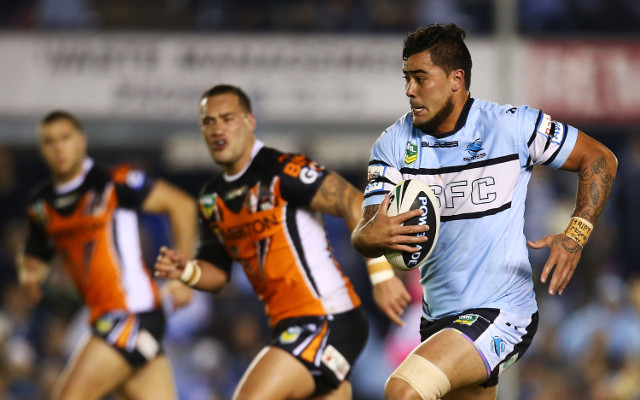 Which is understandable given what we were witness to in Melbourne, when the Storm were found guilty of possessing a second set of books and hiding third-party payments to keep their champion team together.
No matter how much the NRL assures us salary-cap rorting is a thing in the past and the auditor Ian Schubert is on top of things, it a quick-fire and easy bucket of mud for anti-Bulldogs supporters to sling.
If Fifita and his team did ask for more in a pushy way, then the Dogs would be right to say no because no matter how much of a talent Fifita is, the potential for having Belmore torn down to the bare bones, like the Storm were forced to endure due to their salary cap issues, would not be worth the drama.
So if the Bulldogs are off the table, where to now for Fifita?
He has a young family and needs to have a contract signed for next season.
If he does look to stay in the Shire, it would be interesting to see the reaction of the Sharks' fans if he was able to stay there – or come back as it where.
There is likely to be a mixture off reactions.
Resentment that he is "settling" for the Sharks after he was thrown out of the "rich boys clubs" at the Dogs and that he should play for another club as he has not shown the loyalty needed to be in blue, black and white.
While there will be some that would just be happy to have him on board again, as they'd rather have Fifita, all 194cm and 114kg of him carting the ball up for Cronulla on their side rather than bashing holes in their defensive line with another team's colours on his back.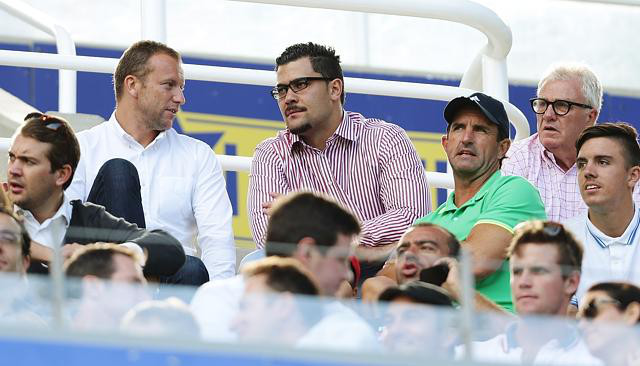 To Cronulla's credit they issued a statement saying they are willing to support Fifita.
"No doubt this situation will be confusing and disappointing for Andrew and the Sharks as a club have an obligation to assist him and his family to manage this issue."
The message the club sent in their brief two paragraph statement was clever.
Fifita said when he "joined" the Bulldogs that he had a young family and that was a big reason why he took the lucrative contract, which was only marginally better than what the Shark tabled, to provide a life for them better than what he had growing up.
Cronulla's front-office probably do care about Fifita's family and their future during this debacle, but the cynic suggests that by being the rock to fall back on, they might appeal to his nurturing, family-side and say Cronulla is the right place for him to be because they care about him just as much off the field as on it.
Before his decision to join Canterbury was made, seemingly, final, South Sydney and the Roosters had expressed their interest in signing Fifita.
And now in light of the sudden news the door could have just creaked open for the Rabbitohs and the Roosters.
Souths are on the hunt for a big name to replace Sam Burgess, after the Englishman signed with English rugby club Bath next season, while the Roosters will be out to replace Sonny Bill Williams when he leaves the NRL.
Both would be silly not to reach out and at least test the waters for Fifita possibly joining them in 2015, but they better be ready for the same taunts leveled at the Bulldogs of trying to "buy" a premiership side.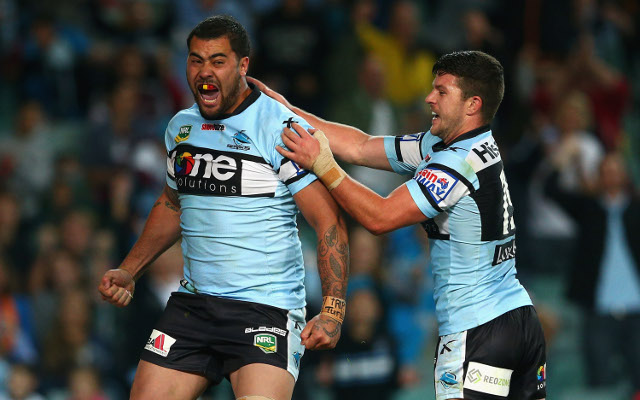 The final elephant in the room for Fifita is rugby union.
A game that has always been in the life of the former star of the 15-man game ever since he moved out to Griffith in far south-west New South Wales with his twin brother David.
The pair were sensations, not just for the Waratah Tigers in Group 20 rugby league but also with the Griffith Blacks and South Inland Rugby rep side.
fanatix witnessed it all as a teammate of Andrew's with the Blacks and also as sports editor of The Area News.
While, Fifita is a shadow of his former self during his time in Griffith, with family coming first and not a "yeah bra" to be heard from him during media interviews, it remains to be seen if he could fit into mould of the "tweed blazers brigade".
Fifita met with New South Waratahs officials before his move to Belmore, and they were said to be impressed with what they saw, but it would be interesting to know if and how much, the latest drama has affected his stock in the eyes of the Australian Rugby Union.
Undoubtedly, Andrew Fifita will be an asset no matter at which he club he plays for in 2015.
But the journey of him getting there is is full of fans' hatred, keyboard warriors, media minefields and delicate contract negotiations.
Despite this, it all pales in comparison with the news of Alex McKinnon, who's injury provides all of the NRL crystal clear perspective with their own issues.