---
Chelsea manager Jose Mourinho does not like Arsenal boss Arsene Wenger. Their mutual distain for one another was again publicised as the Special One was deliberately ignored by his rival during this season's Community Shield.
Watch more brilliant snippets like this with fanatix's sports video news app.
Mourinho vs Wenger is one of many big battles that will take place when Arsenal and Chelsea clash again this weekend, with Premier League points on offer, as well as London pride.
Here, we take a closer look at this intense rivalry, before identifying four other key battles that could determine who prevails on Saturday.
READ MORE:
Mahrez to Arsenal transfer latest
Arsenal transfer blow for Bundesliga ace
Ozil could make move to Turkey 
5. Jose Mourinho vs Arsene Wenger
Despite some insisting that the Community Shield is nothing more than a glorified pre-season friendly, Wenger finally got the better of his long-time rival at Wembley in August.
However, he needs to prove that it wasn't a fluke and winning at Stamford Bridge will certainly show that. These two are obviously not friends, and although there may be fireworks on the touchline again, their tactical battle will ultimately make the difference on Saturday.
The rivalry dates back years to when Mourinho first arrived in the Premier League, with the duo trading words through the media. The Portuguese tactician has labelled his rival a "voyeur" as well slamming his lack of trophies in recent years as reported by Sky Sports, while Wenger has never shied away from confrontation and making his feelings clear about the Blues.
Nevertheless, it all boiled over in October last year as their verbal slanging match became physical as Wenger shoved Mourinho during an argument on the sidelines at Stamford Bridge. Having chosen not to shake hands at Wembley in August, few will expect to see much respect shown towards one another before, during or after Saturday's showdown.
That will matter little to either individual, as the three points on offer will be crucial for both clubs given their recent problems.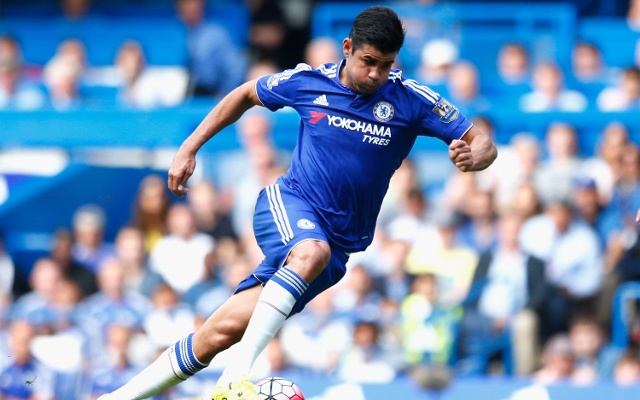 4. Laurent Koscielny vs Diego Costa
Costa may well be out of sorts still, but with Per Mertesacker potentially still missing for the visitors, the responsibility of keeping the shackles on the Spaniard will predominantly fall on Koscielny.
The French international is a towering figure in the air and has the pace that his central defensive partners lack in order to be able to cope with Costa. However, keeping the Chelsea striker quiet is easier said than done.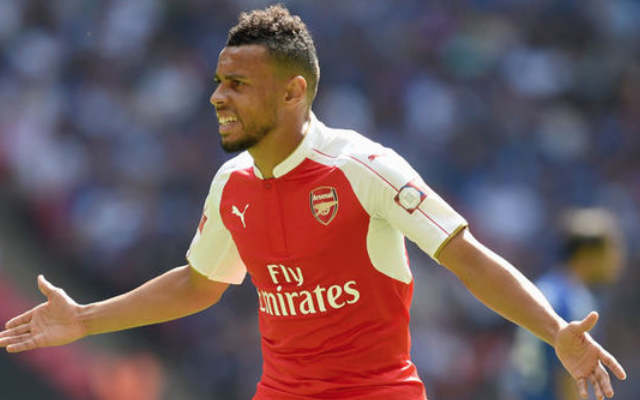 3. Francis Coquelin vs Oscar
The Brazilian will be tasked with playing between the lines and being the creative spark for the home side, and Coquelin will have to be in the near vicinity at all times.
The youngster will return to the starting line-up after being dropped to the bench on Wednesday night, and he will need to be alert particularly in the opening stages to ensure that the Gunners gain a foothold in the match.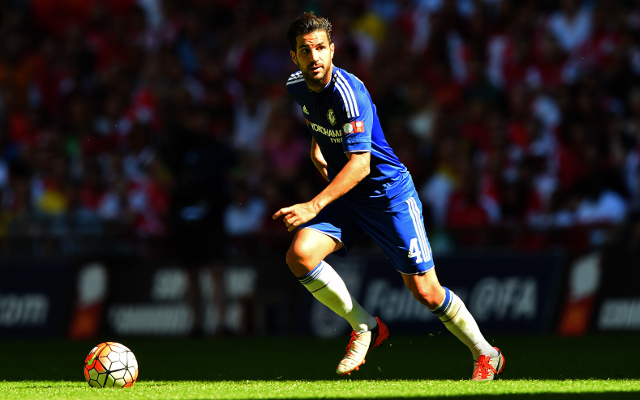 2. Santi Cazorla vs Cesc Fabregas
Fabregas could drop into a deeper role with Oscar returning, and while he won't exactly have a one-on-one battle with his fellow Spaniard, they will have similar roles to play.
Much depends on who can dominate the game and play at their tempo, and these two will be crucial in establishing control.
1. Theo Walcott vs John Terry
Decisions from Wenger and Mourinho will play a big part in whether or not this battle comes to fruition on Saturday, but it is very much a possibility.
Chelsea, and particularly Terry, have shown a vulnerability to pace this season, and if Wenger has been paying attention and wants to take advantage of that weakness, then surely Walcott must start over Olivier Giroud or at the very least alongside him.