---
Suggested replacements for these under-performing Gunners.
With Arsenal losing another big game as they went down 2-0 to Chelsea at Stamford Bridge this weekend, fanatix takes a look at the problem areas of this Gunners side and which players need to be improved on if the club are to mount a serious title challenge.
SEE ALSO:
Carvalho Arsenal – Gunners improve bid for midfielder
Top 100 Sexiest Football WAGs In The World 2014.
(Hot WAG Gallery) Sexy pictures of Cristiano Ronaldo girlfriend Irina Shayk.
Defence seems the area most in need of fixing, with Arsene Wenger's side looking far too fragile at the back and with no real strong defensive midfielder in front of them either, while one big name in attack also stands out as not pulling his weight at the moment.
Here's fanatix's pick for five players who need replacing, and five suggested replacements:
5) Per Mertesacker for Mats Hummels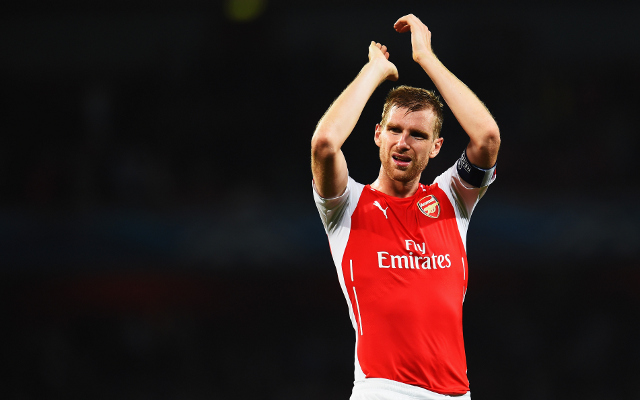 Despite a good season last year, Per Mertesacker's form has really dipped this season and it's time Arsenal signed a truly world class centre-back in his place, with Borussia Dortmund star Mats Hummels perhaps the ideal option. The German would no doubt cost a great deal, perhaps £30m, but that is the going rate for top class players these days and that's what the Gunners need.