---
There's clearly no love lost between Spurs and the Reds.
Liverpool effectively ended their Premier League title hopes after drawing 3-3 with Crystal Palace and Tottenham Hotspur couldn't wait to rub salt into the wounds.
Amazingly the official Twitter account of the north London club posted this Vine trolling the Reds and their late conceded goal to Palace, as well as captain Steven Gerrard's slip against Chelsea.
The tweet was later deleted, but of course screenshots were grabbed before that happened.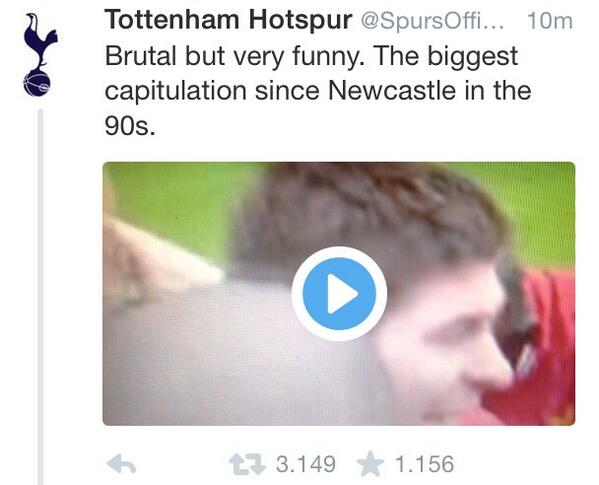 Read more Liverpool FC news.