---
Watch the Spain international's 28 goals from last season.
With all the fevered speculation about the future of Gareth Bale, it's gone relatively unnoticed that Tottenham are closing in on the club-record signing of Valencia's Roberto Soldado – a significant coup for the North London outfit.
As the below infographic illustrates, Soldado has averaged 19 La Liga goals per season over the previous four campaigns, bettered only by superstars Lionel Messi and Cristiano Ronaldo, and £50m Radamel Falcao.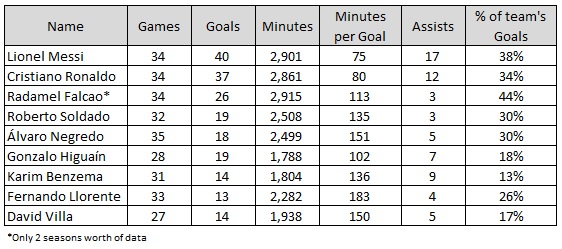 In case you know very little about the 28-year-old Spaniard, you can watch all his goals from last season below: