---
The national career of a modern great.
England's World Cup qualifier against Ukraine on Tuesday is not only big for the team, but also for Chelsea midfielder Frank Lamaprd who will earn the 35-year-old's 100th cap.
To celebrate this achievement fanatix looks back at the moments that have defined Lampard's international career.
England debut
In 1999 a 21-year-old Lampard took to the field at the Stadium of Light for the first time for the Three Lions, in a friendly against Belgium.
The midfielder was playing for West Ham United then and watched on as goals from Alan Shearer and cousin Jamie Redknapp, secured a 2-1 victory in Sunderland.
First international goal
Lampard had to wait four years however before the now Blues star scored a goal for the country, netting a great strike in a friendly with Croatia in 2003.
The Three Lions won the match 3-1 before going on to qualify for the 2004 European Championships.
First international tournament
The midfielder was bypassed for both the Euros in 2000 and the World Cup in 2002, before going onto make a big impression at Euro 2004.
Lampard scored three goals at the tournament as England were knocked out by hosts Portugal in the quarter finals.
Scores 500th goal at Wembley for England
In 99 caps for Lampard's country the midfield ace has netted 29 times, with one of the most special being the 500th goal at the famous Wembley Stadium for the nation.
The moment came during a 4-0 rout against Slovakia.
Ghost goal vs Germany
A moment that won't quite ring so positively in the memory for Lampard is the disallowed strike the midfielder netted against Germany at the 2010 World Cup.
With the score at 2-1 to the Germans, the Chelsea man's effort clearly crossed the line but was ruled out and England went on to lose the game 4-1.
Captains the Three Lions
In February 2011, in the absence of both Rio Ferdinand and Steven Gerrard, Lampard was given the captain's armband and led the nation out during a friendly against Denmark.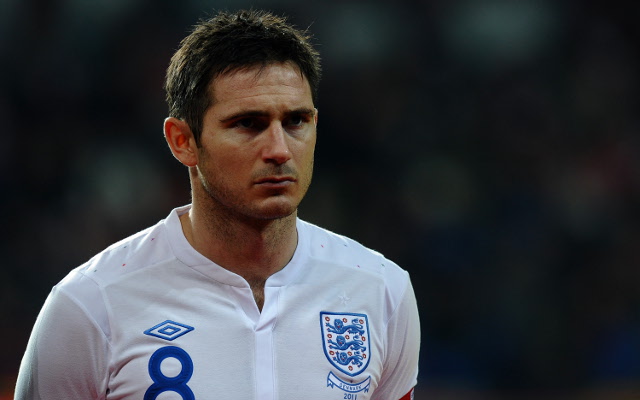 Becomes highest scoring English midfielder
As England moved closer to qualifying for the 2014 World Cup, the midfielder broke another record when netting against San Marino in an 0-8 hammering in March of this year.
It was Lampard's 28th for the country and took the Blues star ahead of David Platt as the highest scoring England midfielder of all time.
Melanggar Chelsea rumor transfer dan berita dalam Bahasa Indonesia dengan fanatix ID!