---
Get the lowdown on this much-anticipated fight at 170 pounds.
Standing in front of both Rory MacDonald and Demian Maia is a chance to be the net number one contender for the middle weight title.
That is what is on the line for their bout on the main card at UFC 170 this weekend, with both men being possessed with different reasons to wanting to be the champ.
MacDonald has been the golden child since he first landed in the UFC and has seemingly been destined to one day own the goal around his waist.
The 24-year-old was seemingly on his way to the top, and under the wing of then champion Georges St-Pierre, MacDonald has the time on his side and the ever expanding skill-set to dominate the division for years if he so wished.
However, MacDonald (15-2 MMA) hit a road-block when last fight out he looked a step behind Robbie Lawler, who capped his stunning comeback to the octagon with a split decision victory at UFC 167.
Now with St-Pierre away from the belt and the sport, possibly forever, Lawler has got the shot at the vacant title and the unofficial champion Johny Hendricks.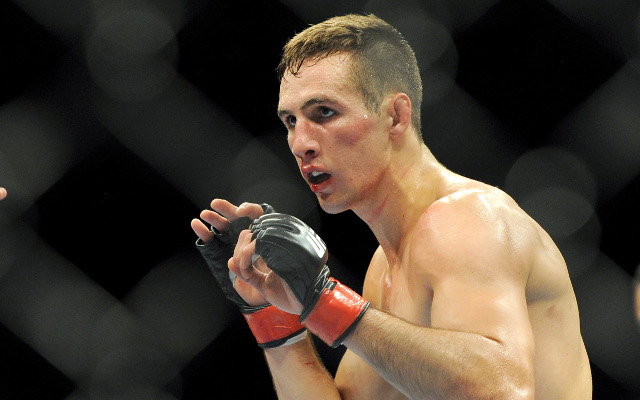 To get back to the number one slot, MacDonald will have to beat Brazilian jiu-jitsu wizard Demian Maia.
The 36-year-old veteran of the sport, who had won three fights in a row before losing to Jake Shields via split decision in October last year, is nearing the end of his career and a loss this weekend could be the last time he sees the rarefied air of the top three of the division.
However, MacDonald would be foolish to underestimate his second opponent in a row, with Maia showing throughout his long career to be a finisher of fights, with 12 of his 18 wins coming via knockout or his preferred method, submission.