---
The England international is having a tough season.
Manchester City's Champions League woes of the last few years don't appear to be getting any easier as Bayern Munich dominate at the Etihad Stadium.
Goalkeeper Joe Hart has been having an indifferent season so far in 2013/14 and it was the Englishman's mistake that let Franck Ribery net the German's goal.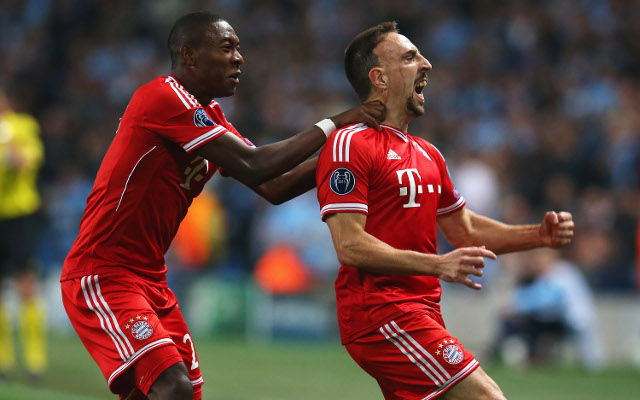 Twitter has been less than kind on Hart and the Citizens' performance, as the 'keeper could also have done better with Arjen Robben's strike to put Bayern 0-3 up.
When do City get to join in?

— John Cross (@johncrossmirror) October 2, 2013
City have 2 decide where they defending-deep or high. Seem to be in middle of nowhere. Can't keep lines well placed. 2 much respect 4 Bayern

— Guillem Balague (@GuillemBalague) October 2, 2013
Manchester City hitting 2006-07 levels of ball possession here. Need to bring Vassell and Corradi into the game more.

— Jack Pitt-Brooke (@JackPittBrooke) October 2, 2013
.@Johnruddy86 get your England gloves ready, Joe Hart #ChocolateWrist

— Darren Eadie (@eadie11) October 2, 2013
That shampoo's making Joe Hart's hands soft & lovely, not his hair #MCFC

— martin kelner (@martinkelner) October 2, 2013