---
With Bale keeping quiet, the mood in the press is shifting daily as Real Madrid's pursuit of the Spurs star continues apace.
Like many Spurs fans, I have followed the Gareth Bale transfer saga obsessively over the past month. The saga is compelling not simply because it involves staggering sums of money; there is also the contrast between Real Madrid's shamelessly public and aggressively overt media campaign, and Bale's radio silence.
With the player keeping schtum, and Tottenham communicating only through a vague and understandably irritable Andre Villas-Boas, we have been left at the mercy of the UK and Spanish media. The rhetoric, often led by potentially meaningless comments from leading figures at the Bernabeu, has shifted to and fro.
At the beginning of this week, the mood seemed to have swung back in favour of 'no deal' after Florentino Perez admitted £100m – reportedly Spurs' asking price – was a 'lot of money'. The Real president's remarks came after Cristiano Ronaldo publicly refused to further lubricate the machinations of his employer's press campaign, pointedly stressing that he had his views on the Bale deal but would not share them. Further, the Daily Telegraph reported that Real head-coach Ancelotti had informed Perez the Welshman was not in his plans.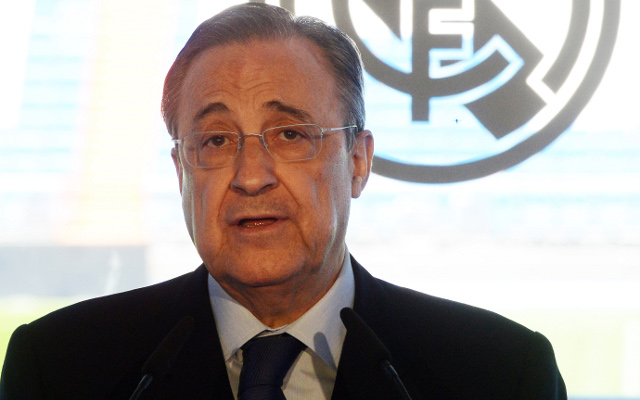 With the situation looking up for Spurs, the Sun dampened the positivity, splashing quotes from an unnamed source close to Bale across their back page; the 24-year-old has reportedly said he will never play for Spurs again. Naturally, the White Hart Lane faithful are sceptical of such claims. The Sun, after all, reported that Spurs were in 'crisis' shortly before an historic 3-2 victory at Old Trafford and it can be said without delirium or paranoia that the Harry Redknapp-friendly rag had an agenda against Villas-Boas at the onset of last season.
That said, it is necessary to dispel a myth that has been alarmingly widespread amongst Spurs fans: the UK media do not have an agenda against the club and the vast majority of journalists do not wish Bale to leave the country for Spain (these are the same hacks who voted him Football Writers' Player of the Year). Evidently, newspapers and news websites exist to sell themselves or earn clicks, and stories about a potential world-record deal will aid these self-preserving objectives.
The behaviour of Spanish dailies AS and Marca has been frankly alarming, but for every bottom-feeding hack, there is principled journalist who uses legitimate sources. And every newspaper is in agreement: Bale wants to leave Spurs for Real. There is simply not this much smoke without fire and the abundance of similar reports suggests the player's representatives are leaking information en masse to the press.
That is not to say the Sun's story is gospel or even remotely accurate. Simply that Bale clearly wants to depart and anyone refusing to accept this has their head buried in a rather hefty sand pit. Bale's silence, and the series of all-too-convenient injuries he has suffered, also point to this unhappy conclusion.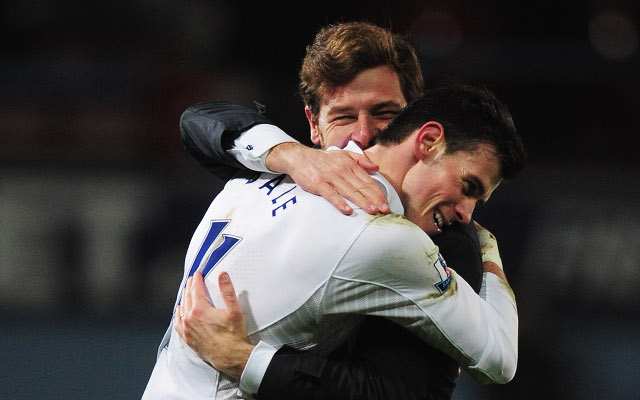 His refusal to discuss the situation should also be regarded as a positive for Spurs, however. Unlike Luis Suarez or Luka Modric, Bale is not ready to burn bridges. He may be sulking, feigning injury and refusing to play but he has not yet tarnished his reputation in the eyes of the supporters. It has been well publicised that, unlike Suarez, Bale has a squeaky-clean image, not to mention a brand (the cringeworthy Eleven of Hearts is now a registered trademark) to protect but his silence also suggests he is aware a move away may not materialise. If Bale continues to keep quiet, if he is still a Tottenham player come 3rd September, a simple interview could erase six weeks of fevered speculation and doubt. He would still be a hero.
It has already been pointed out that Spurs have handled the situation superbly. By all accounts, chairman Daniel Levy has not stonewalled Perez but rather met the Spaniard in Miami and presented his demands – reportedly £100m plus Real's prodigal forward Alvaro Morata. The ball is now firmly in Real's court; if they fail to pay up, Spurs can hardly be accused of forcing a player to stay against his will, a point emphasised by club director Sir Keith Mills in an interview with the Evening Standard. Meanwhile, Spurs are continuing their other transfer business regardless.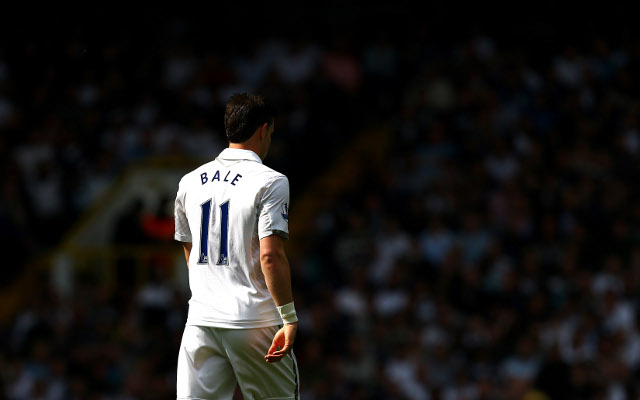 Whether keeping an unhappy player is the right option remains in doubt. South American football journalist Tim Vickery said yesterday that a player who doesn't want to play for the club is 'completely useless'. But Vickery misses a crucial point. Given the choice, only a tiny fraction of players will chose to continue being useless after the summer transfer window shuts, denying them the opportunity to leave for at least another four months.
Bale does not strike me as one of them. If Real Madrid fail to meet Spurs' asking price, he will be forced to get his head down, pull his socks up and indulge in other cliches too numerous to mention. Spurs will be well aware of this, following their refusal to entertain Chelsea's pursuit of Luka Modric in summer 2010.
It is distasteful though, particularly to loyal fans, to see a player who evidently does not want to stay at the club. Spurs are building an exciting project under Villas-Boas and my head says if Bale does not want to be a part of that, the club should enter active negotiations with Real in search of a solution; £85m plus Fabio Coentrao seems reasonable, and would solve the issues at left-back and allow the club to pursue reported targets Willian, Erik Lamela and a centre-half.
But my heart says Levy should take a stand; he should tell Real Madrid that Bale is not for sale at price; he should publicly denounce the strategic partnership and declare that the mighty Spurs will not be bullied into a deal by anyone, particularly not by a club that has professed friendship in the recent past. Sadly, this is unlikely. Levy is a businessman and every player, however spectacular, has a price.
Ultimately, this 'hysterical monster' (another quote pinched from Vickery) is likely to rumble on into the last week of August, leaving me increasingly fraught and potentially disrupting what is an easy-looking start for Spurs. For all the media speculation, including my rantings above, until Bale or one of his representatives finally speaks, we will continue to feed of media scraps and the mood will continue to shift with each passing day. Just be thankful that by 3 September we will have a solution, one way or another.