---
Togo star insists he never thought about leaving Tottenham.
Emmanuel Adebayor has insisted he never considered leaving Tottenham in the transfer window and believes he will be the club's number one striker this season, despite the arrivals of Roberto Soldado and Erik Lamela.
Adebayor has not featured for Spurs this term after missing much of pre-season following the death of his brother.
Last month, the striker appeared on the verge of a move away from White Hart Lane after telling Turkish-football.com that he would 'reveal' where he would be playing imminently.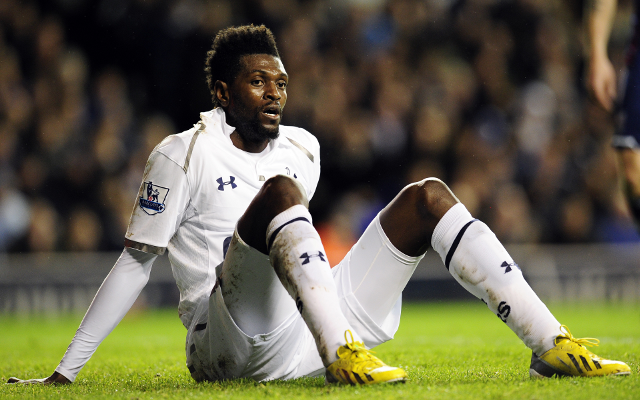 Besiktas were most frequently linked with the ex-Monaco man, and in late July the Turks' president Fikret Orman claimed he was ready to fly to London to seal a deal for the 29-year-old.
"We are interested in Adebayor and a transfer can always be done," Orman is quoted as saying by Daily Mirror.
"Once [the UEFA case] is settled, I am going to London to sort out the transfer."
Meanwhile, a respected Russia journalist claimed that Adebayor had offers from both Russia and Ukraine but was unwilling to move to Eastern Europe.
Emmanuel Adebayor is a target of two clubs in Russia and Ukraine (each ready to pay up to £10m). #THFC don't mind to let him go but…(1/2)

— Artur Petrosyan (@arturpetrosyan) August 15, 2013
…Adebayor doesn't seem to be willing to move to any of these countries. But there are still two weeks to change his mind. (2/2).

— Artur Petrosyan (@arturpetrosyan) August 15, 2013
But contrary to Orman's comments, Adebayor says he agreed with Spurs boss Andre Villas-Boas that he would not leave the club at the beginning of the summer.
"I decided with my manager, even before the start of the transfer window that I would not leave Tottenham and that's what I did," Adebayor told All Africa.com.
"I have never thought of leaving Spurs. I am here, my family feels great here and I do not see myself in another city."
Spurs spent over £100m on new players this summer, including £26m on Spain international striker Soldado and £30m on Argentine winger Lamela.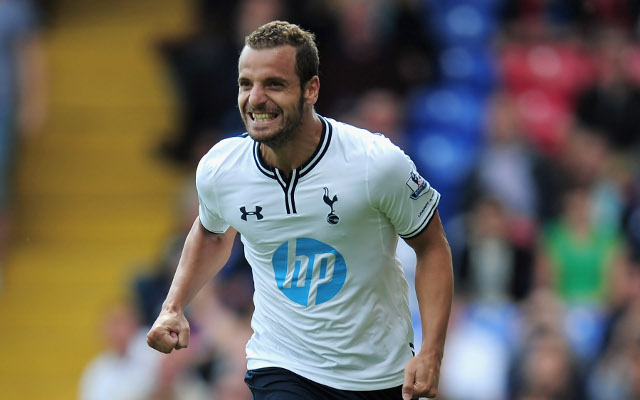 The duo have joined Adebayor and England's Jermain Defoe in competiting for places at the club but the Togolese is confident he will prove to be Spurs' number one striker this season.
"Today I will not tell you that I'm stronger than Soldado, Defoe or Lamela," he said.
"We now have four in the attack, I do not know who ranks first, second or third, but I know at the end I will be the first and it is the most important."
If Adebayor is to force his way back into Villas-Boas' plans, the striker must have a more productive season than last, in which he managed just five league goals as injury and the African Cup of Nations disrupted his season.
Soldado, meanwhile, has already scored twice in three Premier League appearances this term.