---
The Spurs manager must decide whether to keep faith with misfiring Roberto Soldado or hand in-form Jermain Defoe a start against West Ham on Sunday.
Tottenham boss Andre Villas-Boas is facing a familiar dilemma: what to do with Jermain Defoe.
The England striker again reminded Villas-Boas of his enduring quality with a well-taken goal as Spurs swept aside Anzhi Makhachkala 2-0 in the Europa League on Thursday. The 30-year-old has now scored seven goals in four starts this season, following braces against Aston Villa in the League Cup and Dinamo Tblisi and Tromso in the Europa League.
The manner of his finish in Moscow – an instinctive thump into the roof of the net, again assisted by Lewis Holtby – confirmed Defoe is a man in form and his manager acknowledged as much after the game, describing the forward as 'a great professional'.
And yet Defoe has played just 50 minutes of Premier League football this season, with Villas-Boas preferring £26m summer signing Roberto Soldado as a lone striker in all six matches. The Portuguese hinted the Spaniard would start again against West Ham United on Sunday, confirming: "We have to judge recovery and the fact that JD was involved today and Soldado wasn't."
While Defoe's recent goals have moved him to fifth on the list of Spurs' all-time leading scorers, Soldado has not scored from open play in a league match for over nine hours, with penalties against Crystal Palace and Swansea his only goals for the club. It has not been for a want of trying and the 28-year-old was unlucky to face a Cardiff City goalkeeper in the form of his life before seeing his service strangled by Chelsea's industrious midfield last weekend. Defoe has not faced such stellar opposition but, as the old adage goes, you can only beat what's put in front of you.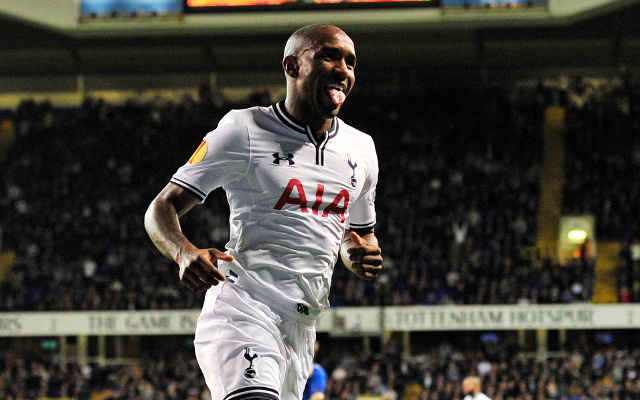 The lingering for doubt for Villas-Boas seems to be whether Defoe can beat the best, however. Although the Englishman can be devastating against sluggish defences, he is arguably too predictable and one dimensional to be effective against the Premier League big boys. Defoe has scored 76 goals since returning to Spurs in 2009 but just five have come against Arsenal, Chelsea, Liverpool or Man United; the figure is a more respectable nine if Man City are included but it's hardly surprising that Villas-Boas may keep faith in Soldado in the Premier League.
The Spain international is still adapting to English football but there is evidence to suggest he remains a better long-term option than Defoe. Soldado's worst return at Valencia – 25 goals in all competitions – is one better than Defoe's best ever season in a Spurs shirt, 24 goals in 2009/10 season, a campaign in which he scored five in a 9-1 win over Wigan Athletic and a hat-trick against relegated Hull City. Soldado is also more consistent, typically spacing his goals throughout the season, while Defoe is prone to fits and starts, evident last term when he found the net in the league just once after Boxing Day.
While the prospect of a lively Defoe feeding off Holtby, Christian Eriksen, Erik Lamela and co. is appealing, Soldado's all-round game remains better suited to leading the line alone. He is stronger than Defoe, more intelligent with his runs and positioning, and more willing to drop deep to link up with the midfield. When pressed on whether Defoe would start against the Hammers, Villas-Boas replied: "It is a question of deciding what is best for the team." The insinuation was clear: even when not scoring, Soldado remains a better option.
Soldado's assist against Chelsea and his involvement in the opener against Norwich suggest he is a useful contributor but his lack of involvement against Jose Mourinho's side should be a cause for some concern. Soldado completed just five passes – one of which created Gylfi Sigurdsson's goal – and lost all three of his ariel duels. Villas-Boas must ask himself whether Defoe would have done any worse.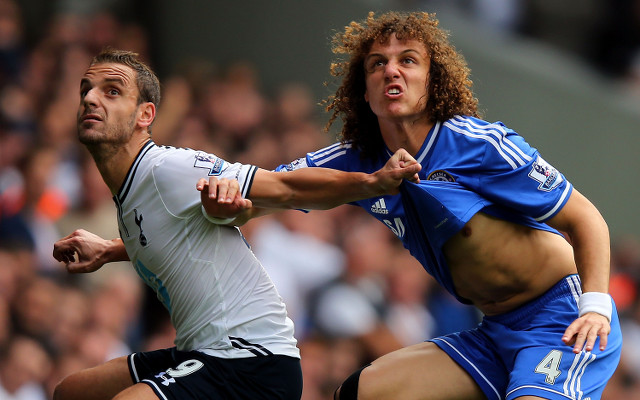 Defoe is held in high regard by Tottenham fans and this affection will only increase if he can add the two goals required to overhaul Martin Chivers as the club's all-time leading scorer in Europe. But, while eulogised by co-commentators across the land, the Spurs faithful are frequently frustrated by the former Portsmouth striker; he shoots too much, is offside too regularly and prefers to blast the ball rather than place it.
Defoe's game has improved under Villas-Boas and his well-timed, intelligent runs against both Anzhi and Villa suggest a maturity that was lacking during Harry Redknapp's reign. The Portuguese clearly values Defoe and is not the first Spurs manager to use him as an impact sub: Redknapp preferred Emmanuel Adebayor; Juande Ramos favoured Darren Bent and Dimitar Berbatov; Martin Jol opted for the Bulgarian, Mido or even the dismal Gregorz Rasiak.
With Europa League progress a certainty, Spurs are set to compete on four fronts this season and, with Adebayor disgraced, there should be plenty of game-time for both Defoe and Soldado. But it is the big game time, the chance to prove himself against the likes of former club West Ham, that Defoe craves. He spoke last week about being unhappy on the bench and, with the World Cup looming, his feelings are amply justified.
After splashing the cash this summer, Villas-Boas boasts a squad as strong as any in the Premier League and the 35-year-old faces a number of selection headaches ahead of the visit of Sam Allardyce's side, particularly after Holtby, Nacer Chadli and Sandro all impressed against Anzhi. It will be on his striker, however, where most attention will focus on Sunday.
Defoe is the man on form, making the headlines, and if he is excluded against the Hammers and Soldado continues to fire blanks, eyebrows will be raised and questioned asked. At a post-Gareth Bale Spurs, however, Villas-Boas is building a cohesive team, based on players who fit perfectly into his preferred system. For all his form and individual brilliance, Defoe is simply not suited to the lone striker role and the England international may have to settle for doing what he does best – scoring against minnows in the cups.