---
As Arsene Wenger considers extending his stay at Arsenal beyond seventeen years, fanatix looks at the greatest seventeen signings the Frenchman made for the Gunners.
Arsenal manager Arsene Wenger spoke today of extending his contract at Emirates Stadium, after majority owner Stan Kroenke stated his desire to keep the Frenchman in charge beyond his current deal.
"I am very honoured to have the support of Stan Kroenke," said Wenger in response to Arsenal's official website.
"The good thing with me, if I have one quality, [it's that] you don't need a lot of talks to extend the contract I have."
There is a buoyant mood around Emirates Stadium thanks to the strong start to the Premier League season, progress to the UEFA Champions League group stage, a penalty shootout victory in the Capital One Cup, and of course the record signing of Mesut Ozil.
Transfer dealings are something that Arsene Wenger's Arsenal have become renowned for doing well.
In his seventeen years at Arsenal, Wenger has brought some brilliant players to the club.
Here's the fanatix top seventeen:
17. Mathieu Flamini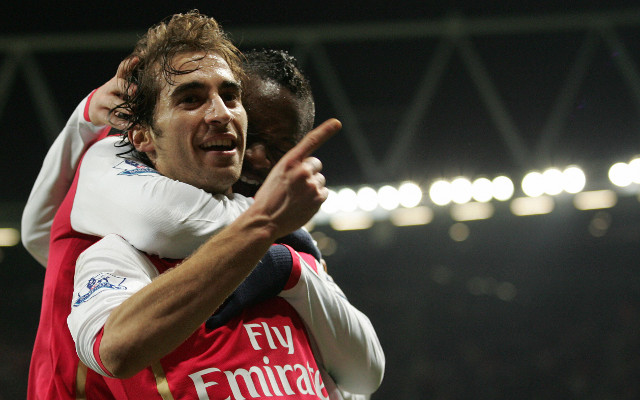 Flamini is one of four players on this list to have been signed twice by Wenger and in both cases the French enforcer was a shrewd purchase. Flamini first arrived from Marseille in 2004 and, despite missing Arsenal's trophy-laden years, helped the club to the FA Cup in 2005 and was a mainstay in the team before departing on a free transfer for AC Milan in 2008. He returned this summer, again on a free, and is already helping to shore up the Gunners' stylish but flimsy midfield.