---
Arsenal, Chelsea and Liverpool defenders could be threats at set pieces or in open play. Could they get on the scoresheet at the World Cup in Brazil?
Whilst the best strikers in the world will be earning all the plaudits this summer, it is often a defender popping up at a crucial time that can deliver the most important goals.
Certain defenders are known for their abilities at set-plays or even turning up in open play; here are 10 that could well get on the score sheet at the World Cup in Brazil.
10. Sergio Ramos (Real Madrid and SPAIN)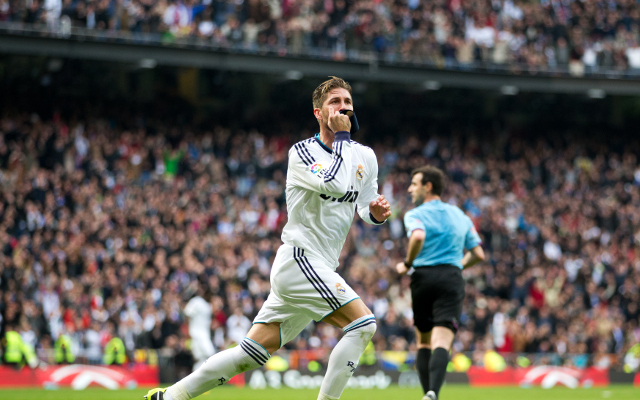 The Spaniard showed in the Champions League final that he can score crucial goals in high-pressure situations and his national team will hope he can do the same this summer.
Ramos has nine goals for Spain but none have come in major tournaments and he will be hoping to change that in Brazil.