---
Who is the best in the best league in the world playing from the three-spot?
They are the all-rounders of the NBA.
Able to score and create for their teammates on the offensive end and blocks shots, steal the ball and pull in rebounds on the defensive end.
That is why some of the best players on the planet can be found plying their trade at the small forward position in the NBA.
But who are the 10 best in the league, fanatix will take you from 10 to one, as we reveal the best small forward in the NBA this season.
Click here to check out our top 10 shooing guards in the NBA
Click here to check out our top point guards in the NBA
10. Nicolas Batum – Portland Trailblazers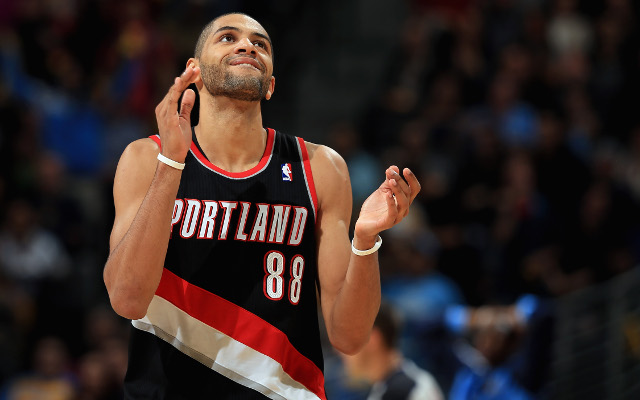 The Portland Trailblazers French connection, Nicolas Batum is the jack-of-all trades, master of none when it comes to his game in the NBA.
This is not meant as a disservice to what the 24-year-old has done for the Portland side has done for the team since being drafted as the 25th overall pick in 2008.
But the fact he has gone on to have such a successful career after being take late in the first round means most teams overlooked his potential.
At 6'8″, Batum has the length and agility to guard almost anybody on the perimeter and has the scoring touch to get pints from all over the court and he is a constant threat of pulling in triple-double.