---
9. Ray Allen – Miami Heat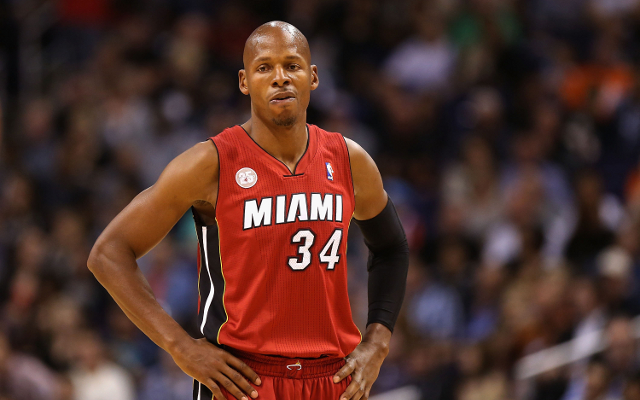 The 19-year veteran has made a name for himself as one of the best shooters ever seen in the league, with his quick release making it almost impossible for defenders to get a hand in his face in time.
Over his career with the Milwaukee Bucks, Seattle Supersonics, Boston Celtics and now Miami Heat, Allen has made the three-point shot an art-form.
Who could forget his shot for the Heat in Game 6 against the San Antonio Spurs last season?
Said to have near obsessive compulsive about his shooting stroke, the practice has paid off as he has gone on to set the record for the most three-pointers ever made in the history of the league.
That alone means Allen will be a future Hall-of-Famer to go with the other accolades in his career including being a two-time Champion and a 10-time All-Star.
Watch Allen emerge from College star to NBA superstar.