---
With the position housing some of the best players on the planet, who will be number one?
With some future Hall-of-Famers and rising stars in the ranks, the list of shooting guards in the NBA this season is an interesting mix of your and experience.
While some player only need to be addressed by one name, others are less known in the basketball world but that should change very quickly with some of them.
With the NBA season just getting underway, fanatix will delve into the shooting guard position and come up with their top 10 players in the position.
Click here to see the top 10 point guards for season 2013-14.
10. Manu Ginobili – San Antonio Spurs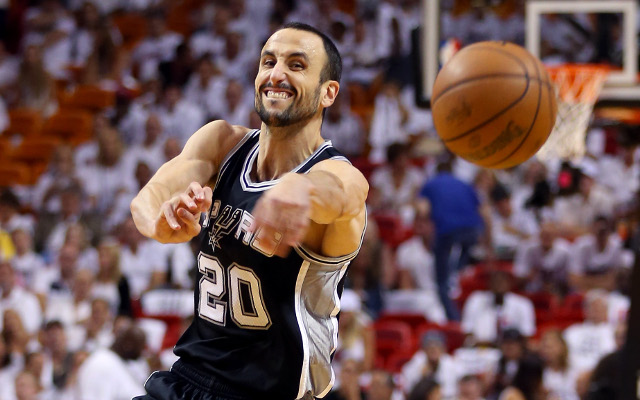 Make no mistake, if this list had been drawn up four to five years ago, Ginobili would be much higher than his current ranking of 10th.
The 36-year-old veteran has lost more than a step in pace and will need to be rested at times this season if the Spurs are to go back to the promise land of the NBA finals.
But when Manu was on his game and in form, there were not many in the league capable of slowing him down with the three-time champion critical to the Spurs title wins in 2003, 2005 and 2007.
He has also been picked an All-Star twice (2005, 2011), named in the All-NBA Third Team twice in 2008 and 2001 along with winning the sixth man of the year award in 2008.
With his ability as a slasher and his ability to finish at the rim combined with his superb outside shot, hitting 37 per cent for his career, Ginobili can be hard to stop.