---
Arsenal's Bendtner pipped to top spot by Tottenham's powerful African forward…

Courtesy of football statistics aggregator WhoScored, we take a look at the ten strikers from the top seven clubs (Chelsea, Manchester City, Arsenal, Liverpool, Manchester United, Everton and Spurs) with the best chance/conversion rates so far this season…
Be prepared for some fairly surprising results.
In at ten, is United's once prolific Mexican, who has only been given four Premier League starts this term…
10) Javier Hernandez – Manchester United – 14 appearances (10 from the bench) – 2 goals – 16.7% conversation rate
Despite the absence of injured duo Robin Van Persie and Wayne Rooney, the 25-year-old poacher has struggled for game time this season. He's scored just two goals in the league, both of which came during brief substitute cameos. Whether his conversion rate would improve if he was given more game time is debatable, but looking at his goalscoring record during his first seasons in England suggests that it probably would.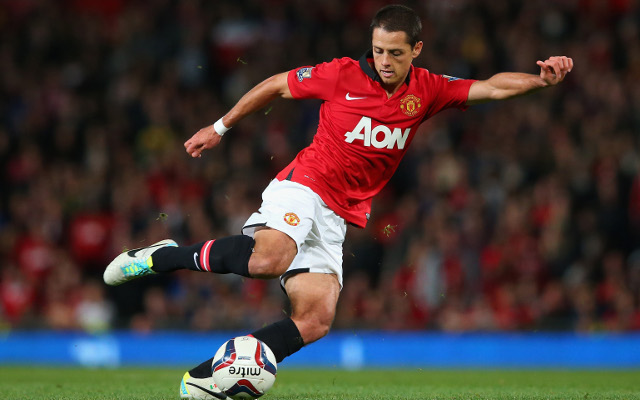 Click next page to continue reading!