---
Wayne Rooney has signed a five and a half year deal to stay at Manchester United for the remainder of his career, and has spoken of his intention to chase the Red Devils' all time goal record.
Check out the top 10 Manchester United scorers here: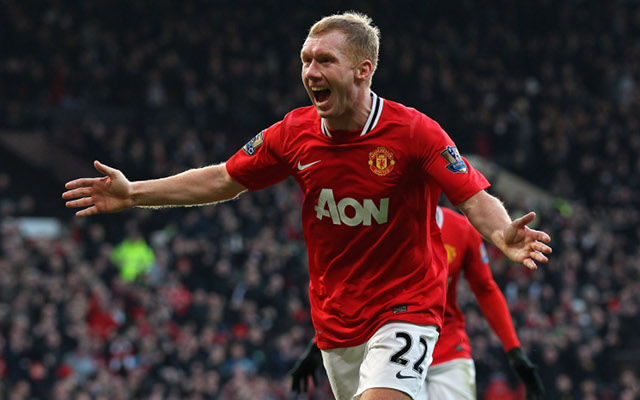 10. Paul Scholes
Time with club: 1994-2011, 2012-13
Appearances: 718
Goals: 155
Paul Scholes was a brilliant midfielder arguably ahead of his time in the English game, with his cultured passing football unusual two decades ago, but a vital part of today's most successful style of play.
Two of the most important facets to Scholes' game was his ability to time late runs into the box, and his ball striking ability – both from short and long range.
Now a coach at Manchester United, the Red Devils could certainly do with a player of his talents in the middle of the park today.