---
The top ten highest scorers in all competitions (league, European and domestic cup) so far this term.
SEE ALSO: Top 10 Richest Clubs In World Football

10. Robert Lewandoski, Borussia Dortmund
Games: 31
Goals: 19
Ratio: 0.61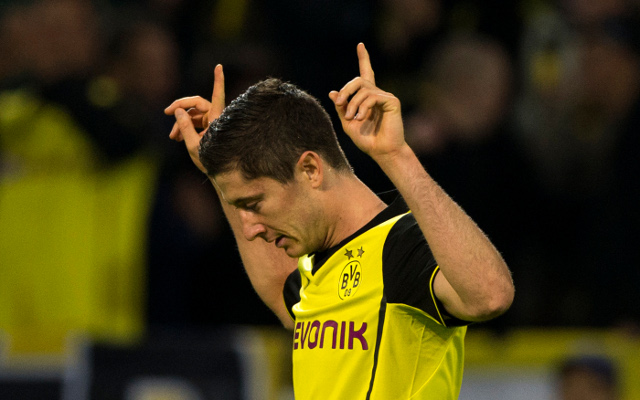 The Pole hired two personal bodyguards and had the wheels removed from his car after announcing he'll join Bayern Munich on a free transfer this summer. But the striker has vowed to scored as many goals as possible before leaving Dortmund and at the moment he's doing just that.