---
The greatest No.10s to have played the game with both Maradona and Messi.
For every successful No.9 there is generally a No.10 backing them up – unless it's Barcelona that is – so think Thierry Henry and Dennis Bergkamp, or Ronaldo and Rivaldo.
Therefore fanatix has picked out the best play-maker forwards to ever play the game, so note this list excludes out-and-out strikers.
For the top 10 strikers click here.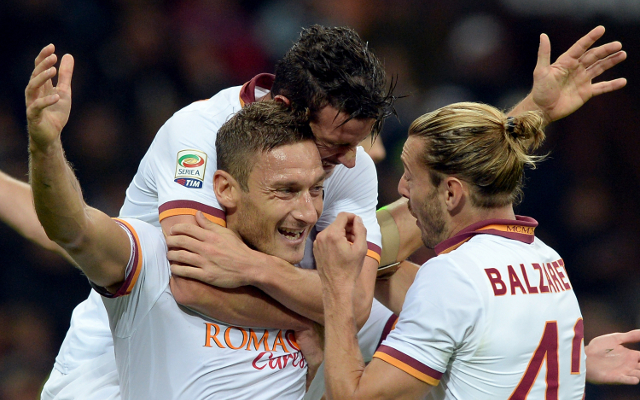 10. Francesco Totti
Perhaps a surprising inclusion for some, but there is no doubting the proficiency of Totti who has stayed loyal to AS Roma for over 20 years and is Serie A's second highest scorer of all time.