---
Parramatta prop hits out after claims peptides accelerated his brother's cancer. 
Parramatta prop Tim Mannah has hit out at claims that peptides allegedly given to his younger brother Johnny may have accelerated the his case of Hodgkin's lymphoma.
An explosive expert from the report regarding the Cronulla Sharks supplement usage in 2011 under the guidance of sports scientist Stephen Dank, said there may be a "causal link" between the use of the peptides and Mannah's relapse.
Between March and May in 2011, players at Cronulla are said to have been administered with the peptides CJC-1295 and GHRP-6.
Mannah played five games for Cronulla at the same time Dank was hired at the club by former head-trainer Trent Elkin, who is now employed by the Eels.
Given the time-frame of Mannah's time with the Sharks and his relapse, the report said there could be more to the scandal.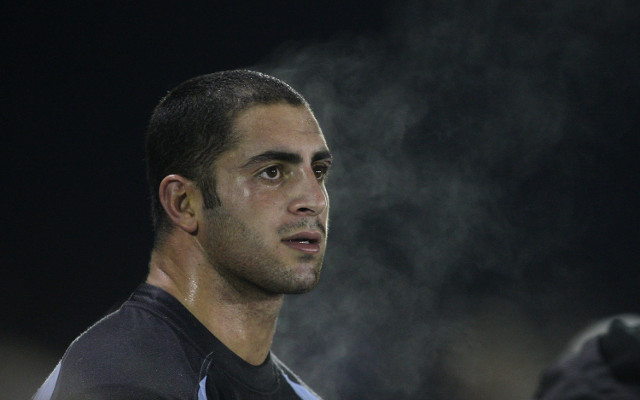 "A brief review of available published medical literature suggests an identified causal link between the use of substances such as CJC-1295 and GHRP-6 and the acceleration of the condition of disease Hodgkin's lymphoma," the report said.
"Without knowing anything further about Mannah's exact medical history and without seeking expert opinion from an appropriately qualified oncologist it is difficult to take this issue further.
"The issue of Mannah has the potential to be as serious as matters could get."
Dank has denied ever administering players with illegal drugs and Elkin has given a statement to the Australian Sports Anti-Doping Authority (ASADA) and has also quashed the notion he has encouraged doping.
Tim Mannah and the rest of his family were asked if they knew of the contents of the report, which had been in the hands of officials at Cronulla for several weeks.
They said they were not and wished not to comment publicly ahead of the explosive claims.
However, Tim has jumped to the defence of the memory of his brother and Elkin as the ASADA probe into doping in Australian football travels into murky waters.
"On behalf of my family I would like to say how disappointed we all are by the reports that have been published today," Mannah said.
"My brother Johnny was a wonderful man and never ever would have knowingly consented to taking a banned substance, in fact he was very careful about everything he did that may affect his health.
"Johnny's integrity in the way he lived his life speaks for itself. We have no need to defend that.
"My family and I would also like to use this opportunity to offer our full support to Trent Elkin.
"Trent has had a long and trusted relationship with me, my brother and our family and what has transpired over the last day has not changed that.
"We know Trent does not condone the use of illegal substances and would have never knowingly done anything that would cause one of his players or Jon for that matter harm.
"Despite how saddened we are by these recent reports, our faith will see us through.
"In celebrating my brother Johnny's life we have made every attempt to be open with everyone. We would ask at this time that the media please respect our privacy."
The report by News Limited newspapers has sparked outrage amongst some NRL players and journalists, including Wests Tigers star Robbie Farah and commentator Andrew Voss.
Absolutely disgusted.. @dailytelegraph should hang their heads in shame. What a low and disrespectful piece of "journalism" in 2days paper!

— robbie farah (@robbiefarah) April 25, 2013
Feel very sorry for the Mannah family today.Dealing with extent of coverage of story based on "maybe" & "it's possible" & unproven "coulds".

— Andrew Voss (@AndrewVoss9) April 25, 2013
Just two weeks ago, the Mannah Family were celebrating after Tim helped the Eels to a 13-6 victory against Cronulla to claim the first ever Johnny Mannah Memorial trophy.