---
The former Germany international has received a mixture of messages.
Ex-Aston Villa, Everton and West Ham United midfielder Thomas Hitzlsperger came out as gay on Wednesday, becoming the first former Premier League player to do so.
In an extremely honest interview, the German revealed why the 31-year-old had chosen to wait until he was retired to come out and the difficult process undertaken to do so.
"I am talking about being gay because I want to move forward the discussion about homosexuality among professional sports stars," Hitzlsperger told German newspaper Zeit.
"The theme [of homosexuality] is still stuck in clichés. Professional sportspeople are perfectly 'disciplined, hard and hyper-masculine.'
"By contrast, homosexuals are 'bitchy, soft and sensitive'. The two things obviously don't go together for a professional sportsman.
"It's all always annoyed me that the people that know the least are the ones that speak loudest about the subject.
"I've never been ashamed of being gay… but I have asked myself the typical questions that gay people ask themselves: What would my friends say? How will my family react? But I've never been ashamed."
However, the former Germany international was right to have some reservations about coming out as ex-Chelsea and current Paris Saint-Germain defender Alex had this 'helpful' comment.
"God created Adam and Eve, not Adam and Yves," the Brazilian was quoted by the Telegraph.
Luckily this isn't the view of the entire footballing community as outspoken QPR midfielder Joey Barton – who was nominated for a Gay Oscar for the Englishman's efforts against homophobia in football – hit back at Alex.
Thomas Hitzlsperger has shown a lot of courage today. Sad times when people have to wait till they retire from their chosen profession…

— Joseph Barton (@Joey7Barton) January 8, 2014
To be religious extremist, you must first be extremely dumb in my opinion. Alex from PSG simply confirms my theory with his comments today.

— Joseph Barton (@Joey7Barton) January 8, 2014
Hitzlsperger's former national team-mate and Arsenal forward Lukas Podolski also took to Twitter to give support to the retired midfield ace.
Brave and right decision. Respect, Thomas Hitzlsperger. His outing is a important sign in our time. pic.twitter.com/c69Oml2Ocp

— Lukas-Podolski.com (@Podolski10) January 8, 2014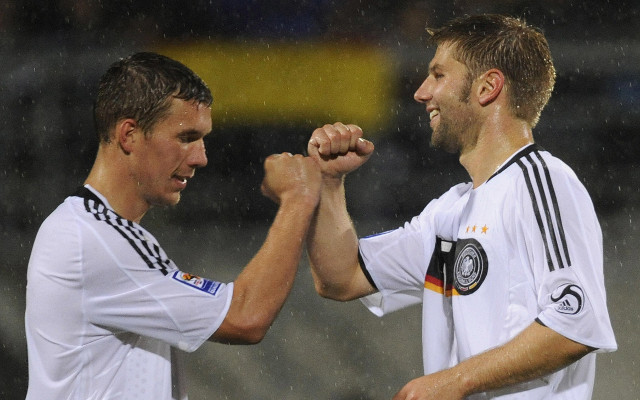 Likewise the President of the German Football League Association, Dr. Reinhard Rauball was ready to speak out in support of Hitzlsperger.
"The decision of Thomas Hitzlsperger in being the first leading footballer to make his homosexuality public is a big and courageous step even after his playing career, and in the fight against homophobia, it is certainly groundbreaking," Rauball was quoted by the Mirror.
The final word comes from the player's club of four years Villa, who used their official Twitter handle to express their respect for the German.
Everyone who knows Thomas from his time here at Villa has great respect for him, not only as the fine player he was but also as a man. (1/3)

— Aston Villa FC (@AVFCOfficial) January 8, 2014
His statement today is a straightforward statement and, along with our support as a club, we hope that everyone involved in the game…(2/3)

— Aston Villa FC (@AVFCOfficial) January 8, 2014
…extend to him their support as well. (3/3)

— Aston Villa FC (@AVFCOfficial) January 8, 2014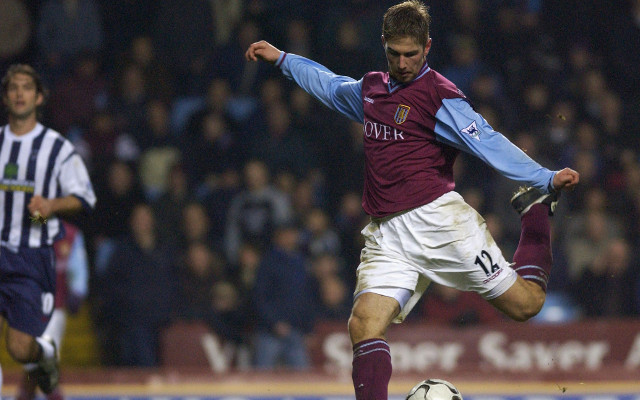 Although there has been some unhelpful and typically ignorant comments, generally the reaction to Hitzlsperger's coming out has been positive and hopefully signals a step forward for the sport.
In the past few years prominent figures from cricket, rugby, boxing and basketball have admitted to being gay, but as yet no current footballer still playing the game has done the same.
Former Leeds United winger Robbie Rogers did come out last year but at the time the American was retired, although has since returned to playing with MLS franchise LA Galaxy.