---
25. At Chelsea, Fernando Torres is still awful and Eden Hazard is still great. Except in this GIF.
24. Mesut Ozil shows why Arsenal paid £42.3m for him.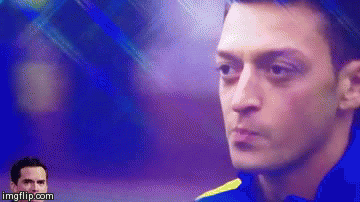 23. Meanwhile at his former club, Pepe has his head stapled. It couldn't have happened to a nicer chap.
22. 'Deadly poacher' Javier Hernandez showed off his finishing skills for Mexico.

21. Gareth Bale has been up to his old theatrics, this time in a Real Madrid shirt.