---
Check out the amazing heights these pro stars reached – literally!
Now we know what you're thinking, all 10 pro athletes on this list are going to be basketball players.
And while there are some that have and are making their living on the hardwood, there has been an electric mix of vertically superior people plying their trades in various sports around the world.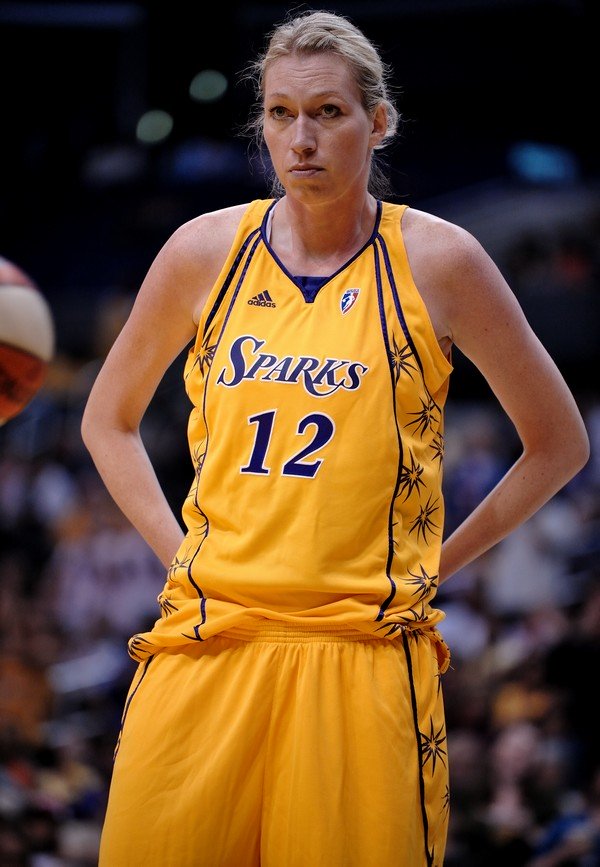 10. Margo Dydek
Height : 7 ft 2 in
The Only female athlete to make this list, Margo Dydek was a Polish international professional basketball player.
Standing 7 ft 2 in (2.18 m) tall, she was famous for being the tallest professional female basketball player in the world.
She played center for the Connecticut Sun in the WNBA and was a coach for the Northside Wizards in the Queensland Basketball League.