---
Code-hopper continues to play on both sides of the rugby fence. 
Sonny Bill Williams is about as popular as a trip to the dentist right now in Australia and New Zealand.
The dual-code star has created a stir after back-flipping on his choice not to make himself available for the New Zealand Rugby League World Cup squad after just 24 hours.
When selectors were told the backrower was keen, after all, to fly to the United Kingdom to play they did the only thing they could and picked him,  at the expense of Melbourne Storm player Tohu Harris.
Williams can apologise all he wants but it is just the latest chapter in what is turning out to be a selfishly talented career.
Much of the blame of the situation stems on the people around Williams, such as club chairman's, agents, league CEO's, who simply allow him to pick and choose what he feels like playing or doing this week.
Whether it be rugby league or union in New Zealand,  Australia or France, a bit of boxing, if that's what he is doing is called.
He might yet come in off the long run for the Black Caps if needed.
The fact is he is as talented as he wants to be in almost anything he puts his mind, thus meaning he is able to get away with plenty more than a "normal" athlete would not even dream about tackling.
Much of the hatred, and yes that is not too strong a word for some people's feeling towards Williams, stems back to his decision to walk about on a lucrative contract with the Canterbury Bulldogs in 2008 to play union in France with Toulon.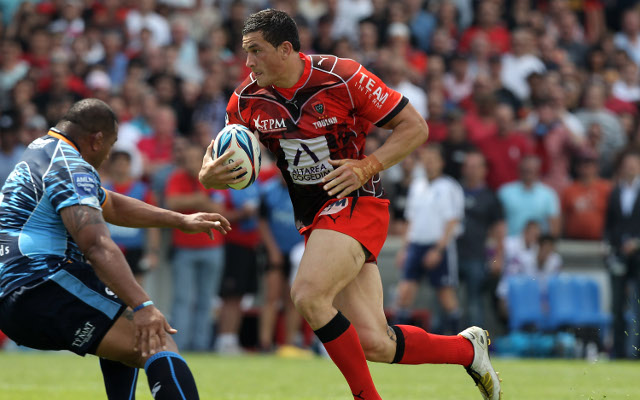 Many believe that he should not have been allowed to be registered by any other club in the NRL after the act of treachery.
Williams only came back to the NRL after giving a handshake agreement to Sydney Roosters boss Nick Politis that he would at the end of his deal with New Zealand Rugby and the Waikato Chiefs.
So the pro-Williams crowd, or those who just want to see him back in a All Blacks jersey, are of the opinion that he has lived up to his end of the bargain and delivered a NRL title to the club so he is free to do what he wants.
And while this is true the continued and irreparable damage to Williams' name in Australia will be felt for the rest of his life if he again turns and runs out on the NRL when they have done all they can to forget the past.
Media and pundits across the country have lavished praise on the 28-year-old throughout the past year, some would say too much as it has undermined the efforts of the rest of the Roosters' side as they led for much of the season.
While some of this was needed to retain credibility and for sporting media outlets to 'call it like they see it' some of it has been over the top.
Who could forget the cringe-worthy inner monologue as he ran out for the first game with the Roosters?
But even that amount of praise does not seem enough to stop Williams from jumping ship again.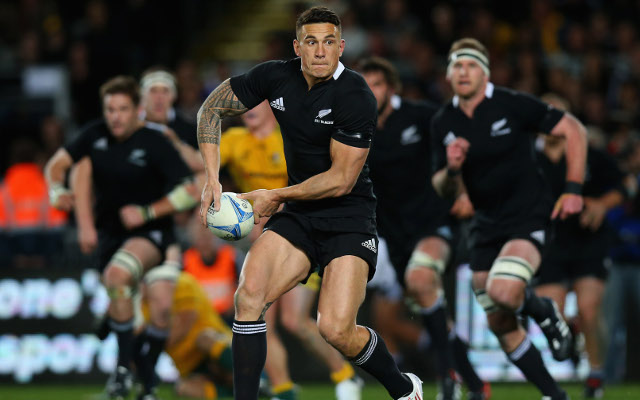 Reports of not-so-secret meetings between the former All-Black and New Zealand Rugby bosses have come out in the previous 24 hours, further fanning the flames of hatred towards Williams as it appears, at least to the sport-loving public, that 'SBW' could still go back to union despite costing Harris his spot at the World Cup.
Again the pro-Sonny community, and they seem to be getting smaller or less vocal by the day, say that as a professional athlete he is more than within his rights to explore ways of making money for his family as his time at the top will come to an end soon.
And while this is true to an extent, your name and what you stood for in your career continues with you for the rest of your life.
Roosters teammate Anthony Minichiello was praised by even defeated Manly Sea Eagles fans after his side won the title because they were "happy for him".
That is in no large part due to 'Mini' being a one-club player who has starred at the top of the game and largely been a fine ambassador for the sport.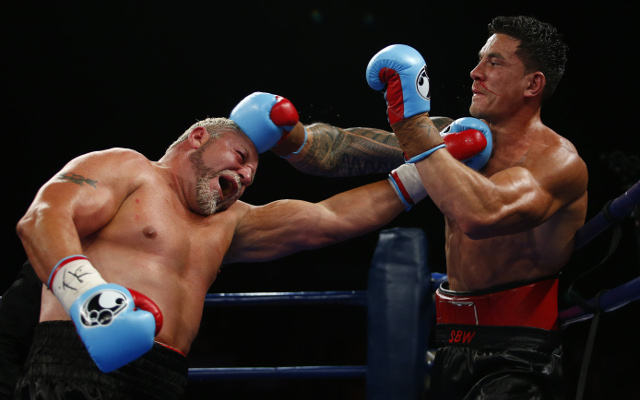 Williams on the other hand is at the sporting buffet, picking and choosing as clubs and fans cry out for his approval so he can bring his talents, star-power and recognition to their team colors.
The other factor to consider is who drives the Williams-hype train?
Is it the media both praising him for his God-given talents on one page before lambasting him for his lack of morals on the next?
Or is it the fans who either hate that he is treated as though he can make or break a competition with the click of his fingers, or believe his is a misunderstood man away from the field?
It is a combination of the two.
Media outlets have benefited greatly for the Harris-Williams debacle as they have a decisive story to report on, debate and analyse for at least the next week even though the NRL season has finished and the Rugby League World Cup is weeks away.
While fans get to stand behind Williams or in front of him with torches and pitchforks – which ever side they belong to and point fingers.
And while fanatix realises by even writing this opinion column the cycle is being perpetuated of Williams being on the public conscious, the story will fade, headlines will be about other players, results and injuries soon enough and the sporting world will go on.
Even if Sonny leaves.