---
Philadelphia leave their charge too late in week two of the NFL.
The San Diego Chargers showed they have the mental toughness needed to not loose their cool this NFL season after hanging on for a 33-30 victory over the Philadelphia Eagles on the round.
After being crushed by the Houston Texans in their first game of the year, the Chargers needed to make a statement and they did so in two ways.
After earning a double digit lead in the second half the hung on despite desperate pressure from Michael Vick and the Eagles.
But it was the improved performance of San Diego quarterback Phillip Rivers that will give the side the most hope for the rest of the season.
Rivers excelled when facing five or more pass rushers in the fourth quarter on Sunday, with the go-ahead touchdown to Eddie Royal the highlight.
After throwing just 1-4 in the same scenario in week one, Rivers improved to 7-9 with 5.1 yards more per possession then the side's first game.
Rivers threw 47 passes – a high number, particularly for a winning quarterback – and completed 36 of them for 419 yards, three touchdowns and no interceptions. He did it in the second half without wide receiver Malcom Floyd, who had five catches for 102 yards in the first half but suffered a massive hit on the first play from scrimmage of the second half and had to be hospitalised.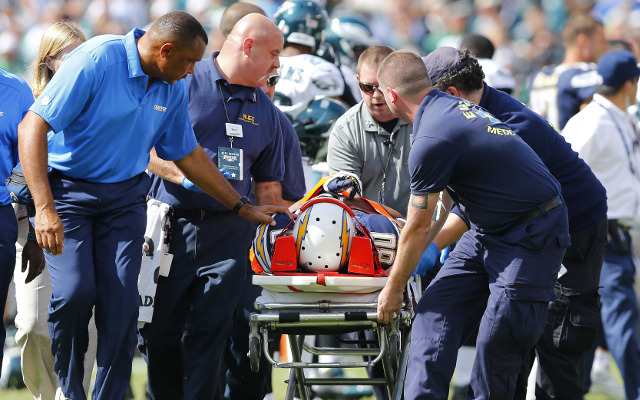 "When you translate the work you put in to a win, it feels awesome and you need to build on it," Rivers said.
"It gives you a confidence to say, 'Oh, where are we going next week? Let's go play.' It's exciting. We're 1-1, but I don't think many people gave us a chance. I know I got a glimpse of the "Sunday Countdown" this morning and it was 'Eagles, Eagles, Eagles, Eagles, Eagles.' It's nice to come and get a win."
It was a case of wondering what might have been for the Eagles, especially DeSean Jackson.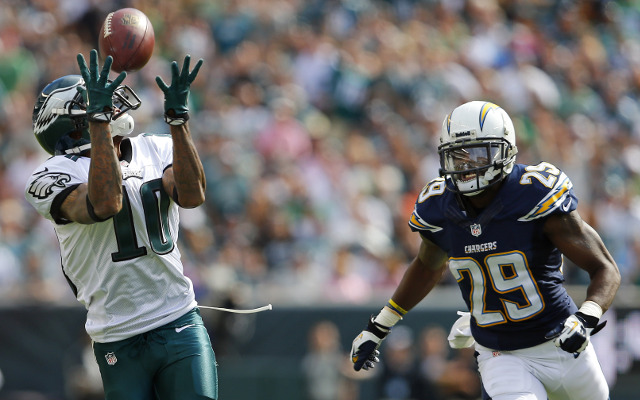 After catching nine passes for an amazing 193 yards and two touchdowns, Jackson undid much of his good work with a stupid penalty which gave the Charges an ideal chance to ice the game.
"That's very frustrating, honestly," Jackson said
"The touchdown got called back. There was one I caught out of bounds when my right foot stepped out and then the overthrown one that slipped off my hands. But that's part of the game."
The Charges will look to continue their excellent form when the tackle the Titans in week three, while Philadelphia will be out to dust themselves off when they lock on to the undefeated Kansas City Chiefs.