---
Seahawks quarterback outstanding in victory over the Jacksonville Jaguars.
Seattle quarterback Russell Wilson matched a career high with four touchdowns passes and the Seahawks crushed the Jacksonville Jaguars 45-17 at CenturyLink Field.
Wilson completed 14-of-21 passes for 202 yards and an interception, with Zach Miller and Sidney Rice each catching two of Wilson's touchdown tosses.
Enter backup quarterback Tarvaris Jackson with the game in hand, and he threw for a touchdown and ran for another in the win.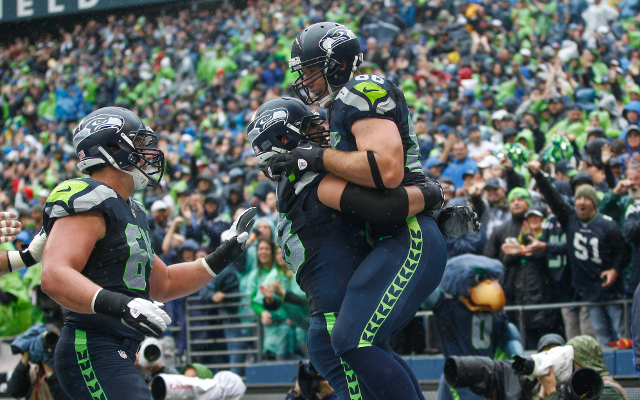 Terence Newman returned a fumble 58 yards for the go-ahead touchdown with 3:47 remaining and the Cincinnati defense came up with one more stop of Aaron Rodgers, as the Bengals rallied for a 34-30 win over the Green Bay Packers in a wild contest at Paul Brown Stadium.
The Bengals stormed out to a 14-0 lead before four consecutive turnovers allowed the Packers to claw their way back into it. The Packers scored 30 consecutive points before Cincinnati came back with the last 20, including 13 in the fourth quarter to win it.