---
Raymundo Beltran denied a stunning upset in Glasgow.
Scotland's Ricky Burns climbed off the canvas to controversially hold onto his WBO lightweight title after a draw with tough Mexican Raymundo Beltran in Glasgow on Saturday.
Burns kept his crown after one judge awarded him the win by a score of 115-112, with another plumping for Beltran by 115-113 with the third seeing it as a draw 114-114.
But even the partisan home crowd could scarcely seem to believe the result in a fight Beltran seemed to dominate throughout.
Burns suffered a dislocated jaw in the second round, was almost decked in the fourth and was finally floored in eighth while Beltran never seemed in trouble.
The 30-year-old Scot was making the fourth defence of the title he first won at the end of 2011, beating Australian Michael Katsidis on points.
But he struggled with Beltran's power throughout and in the breaks between the latter rounds repeatedly complained about his jaw.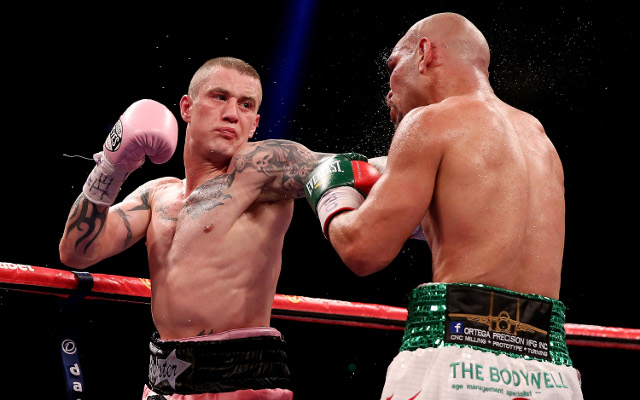 Beltran, a former sparring partner of Filipino great Manny Pacquiao, was in his first ever world title fight and had lost three of his previous nine bouts, but he dispelled any notion that he was the inexperienced campaigner at this level by dominating throughout.
The 32-year-old Mexican's record moved to 28 wins, six defeats and one draw while Burns, a former WBO super-featherweight champion, is now 36-3-1.
Burns started brightly enough, using his jab and controlling the range in the first round but from the second round Beltran started to enjoy increasing success with his left hook.
That was the shot that almost put Burns on the floor in the fourth round but the Coatbridge fighter didn't learn his lesson and he was caught flush on the chin at the beginning of round eight — and this time he was sent sprawling to the canvas.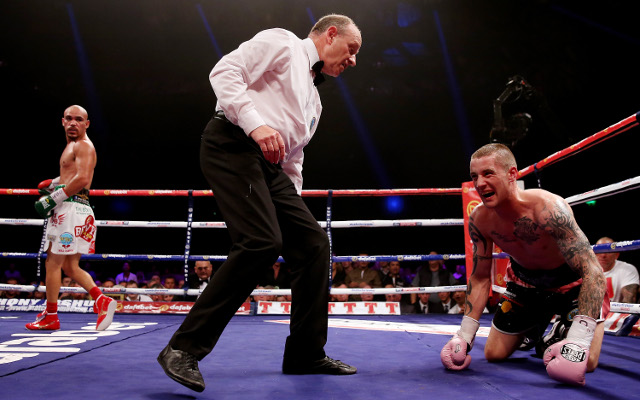 The 30-year-old got to his feet at the count of eight and managed to clear his head and survive the round.
Burns, who said he would happily give Beltran a rematch, added: "Halfway through that fight I don't know how I got through that (because of the pain to his jaw).
"He knew I was hurt and he was just trying to walk through me and take me out. The knock-down, I take my hat off to him," he told Sky Sports television.
Beltran hardly seemed surprised by the result, although he said he had "absolutely" won the fight.
"I did everything I had to do to win this fight," he said.
"Politics, it's always the same thing. There's a promoter, there's money involved, it's a business. It is what it is.
"It's disrespectful for the fighters, for the fans and they (promoters) just play with the business because they have the power.
"I get robbed every time right and left, it's so frustrating because it's hard work and sacrifice and you put your life on the line.
"I'm the champion."