---
Manchester United striker Wayne Rooney avoided further disciplinary action for kicking out at Cardiff City star Jordon Mutch.
The FA has stated that there'll be no further action taken against Wayne Rooney after his foul on Cardiff's Jordon Mutch on Sunday. Rooney brought down the 21-year-old midfielder eight minutes into the game, with a tackle that many thought should have resulted in a sending off.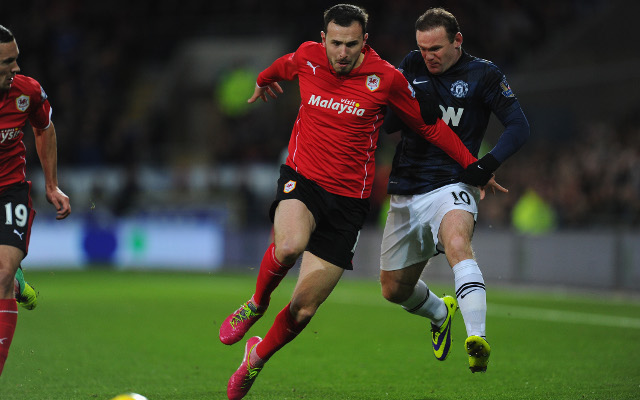 Disapproval
The Manchester United and England striker has spent a fair proportion of the last few days reacting to a chorus of disapproval, generated by the yellow card shown him by referee Neil Swarbrick. Rooney was apparently displeased by Sky commentator Martin Tyler's repeated references to the incident throughout the game, tweeting:
"Just watched game back. I agree mine was bad tackle and ref dealt with it. And Martin Tyler didn't shut up about it all game." — Wayne Rooney (@WayneRooney) November 24, 2013
To be fair to Tyler, the incident occurred early in the match and was therefore likely to be referred to a number of times, unlike the last-minute spat between Cardiff's Gary Medel and Marouane Fellaini, in which Medel appeared to raise his hand to Fellaini's face.
Rooney also had words – somewhat mystifying words, but words nonetheless – for pundit Graeme Souness, who had described him on Sky Sports as having an "exploding head":
"Sourness the rules are u kick out u should be off. Souness medel gives left hook he's done his job. Haha brilliant" — Wayne Rooney (@WayneRooney) November 24, 2013
Managers' Reaction
Both David Moyes and Cardiff manager Malky Mackay seemed to be content with the yellow card decision after the match, though Mackay said he thought that "certain referees" would have shown Rooney a red.
United fans will have been disappointed that the team couldn't hold onto three points on Sunday; the game finished 2-2 as Cardiff sub Kim Bo-Kyung equalised in the 90th minute.
United's recent form has shown signs of improvement, with a recent win over Premiership leaders Arsenal at Old Trafford coming as a huge morale boost.
Wobble
Given the retirement of Sir Alex Ferguson, a wobble at the start of the season was predictable, and United wobbled in earnest. Losing to Liverpool at Anfield in September will have annoyed but not shocked supporters, but the 1-2 home defeat against West Brom at the end of that month was a signal that things had failed to settle. Earlier, a 4-1 drubbing at the hands of Manchester City had done little to raise spirits.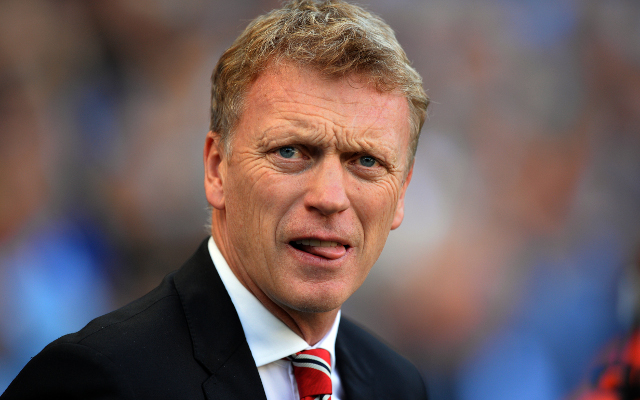 Improvement
There was improvement in September, with two Premier League wins and a draw with a very good Southampton side. The win over Arsenal will have been seen by some as a turning point, making the dropping of two points on Sunday all the harder to take.
It's a brave punter who writes off United however, especially this early in the season. Though it's possible to get odds on their next manager already, a more sensible bet might be a small wager on United winning the Premiership, at around 7/1. If that's too risky for you, try playing a game of blackjack at ace-ten.com for better odds and a crash course in probability