---
Hernan Crespo – Parma to Lazio, £36m (2000)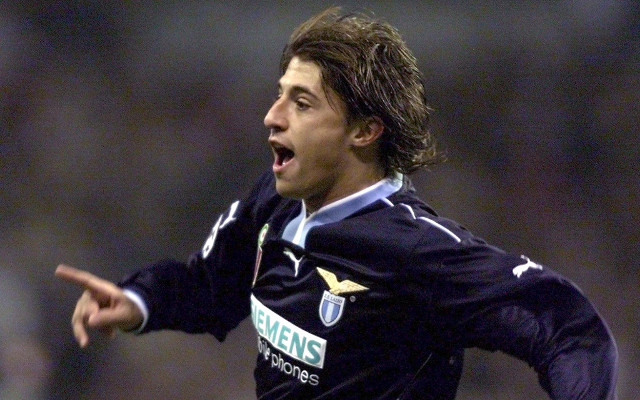 The first player on our list not have been purchased by Real Madrid, although for the second time the record was broken twice in the same summer.
Crespo spent two prolific years in Rome before fellow Serie A side Inter Milan came in for the striker in another colossal deal.
Christian Vieri – Lazio to Inter Milan, £32m (1999)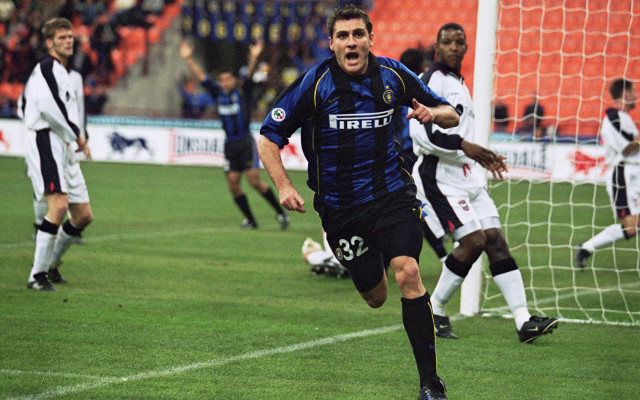 A year after signing Vieri from Atletico Madrid, Lazio were then given an offer they couldn't refuse by Inter Milan who rated the striker as worthy of a record £32m.
The Italian did score 92 Serie A goals in six seasons at the San Siro and on the international stage the forward managed 23 strikes in 49 caps.
Denilson – Sao Paulo to Real Betis, £21.5m (1998)
A sense of real failure surrounds this transfer when as a talented 21-year-old Brazil international Denilson turned down Barcelona in favour of Betis and never lived up to the hype.
After winning the Copa America and Confederations Cup in 1997 and then playing every game on the road to the 1998 World Cup final, Denilson moved to Spain and never achieved the expectations of him.
Ronaldo – Barcelona to Inter Milan, £19m (1997)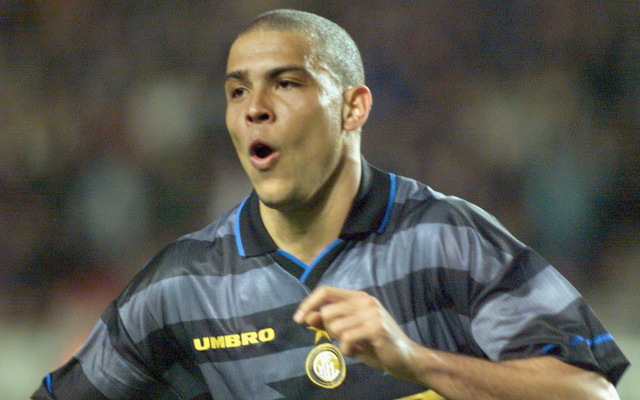 Arguably one of the greatest players to have ever played the game, Ronaldo was already a World Cup winner in 1997 despite being only 20 and Inter paid top odds for the precocious talent.
The Brazilian was good in Italy, but it was when Madrid paid £40m for the forward in 2002 that Ronaldo really showed his talent, although the end of the attacker's career would be remembered for poor performances and a rather large waistline.
Alan Shearer – Blackburn Rovers to Newcastle United, £15m (1996)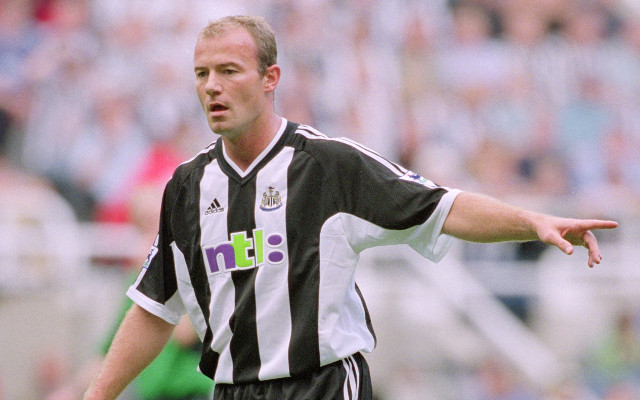 Already a Premier League winner with Blackburn, Shearer thought he was destined for trophies galore when the striker joined boyhood club Newcastle in 1996.
At the time the Magpies were one of the best sides in England, but despite the forward going onto to be the league's highest ever scorer with 260 goals, Shearer would never win any more silverware.
Gianluigi Lentini – Torino to AC Milan, £13m (1992)
The Italian winger became the third player in 1992 to be the subject of a world record deal when signing for Milan and went onto win Serie A in the first season.
Despite taking two more league winners medals and having a Champions League triumph at the San Siro, a major car crash in 1993 hampered Lentini's time at the club and he left in 1996.