---
The West Brom striker has been served a minimum five match ban.
After three weeks of speculation and criticism from anti-racist football group Kick It Out, the FA have finally charged West Bromwich Albion striker Nicolas Anelka for performing an anti-Semitic 'quenelle' gesture during a game.
Key sports journalists from the British press have been the first to come out and give their reaction to the decision.
FA doing the right thing if Anelka charged today. Knowingly or not, by performing quenelle gesture, he has allied himself with anti-semitism

— Oliver Holt (@OllieHolt22) January 21, 2014
24 days later, Anelka charged by FA re that abusive/indecent/offensive goal celebration. About time. Min 5-game ban expected if found guilty

— Oliver Kay (@OliverKayTimes) January 21, 2014
When FA announced 5-game minimum ban for racist offence, board member told me 'only 5 if immediate contrition shown'. Anelka can expect more

— Henry Winter (@henrywinter) January 21, 2014
Anelka still insists that the gesture was not aimed against Jewish people and was simply in support of French comedian Dieudonne M'bala M'bala – who has patented the use of the 'quenelle.'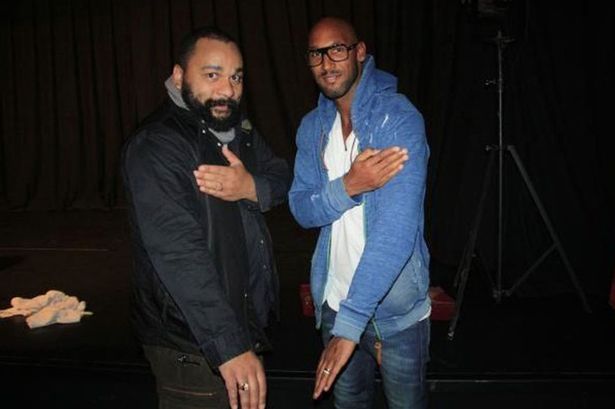 Yet the background of Dieudonne makes for interesting reading, as pointed out by Sky News's Diplomatic Editor Tim Marshall.
"His "quenelle" inverts the Heil Hitler salute," Marshall writes in his column.
"It signals what it is, but in a manner allowing apologists to argue it has nothing to do with anti-Semitism.
"He inverts the idea of anti-Semitism by saying that in fixating on Jews he is actually the good guy, standing up against what he believes are the ultra-powerful Zionists and their control of the world.
"This is a world view he shares with the French National Front and one which has gained popularity in France and may help it to make huge gains in the May European elections.
"If the "quenelle" is not anti-Semitic, why then has a trend spread across Europe in which young people, usually men, pose for photos, doing the salute in front of a variety of Jewish buildings and symbols?"
It is worth noting that Dieudonne has been taken to court on seven separate occasions in France for incitement against Jewish people.
In 2012 the comedian made a feature film called 'L'Anti-sémite' and has also performed a one-man show titled 'Shoananas' – a play on the word 'Shoah', which is in reference to the the mass murder of Jews by the Nazi regime.
Here another Frenchman from the English top flight – Manchester City's Samir Nasri – can be seen performing the gesture outside the Etihad Stadium.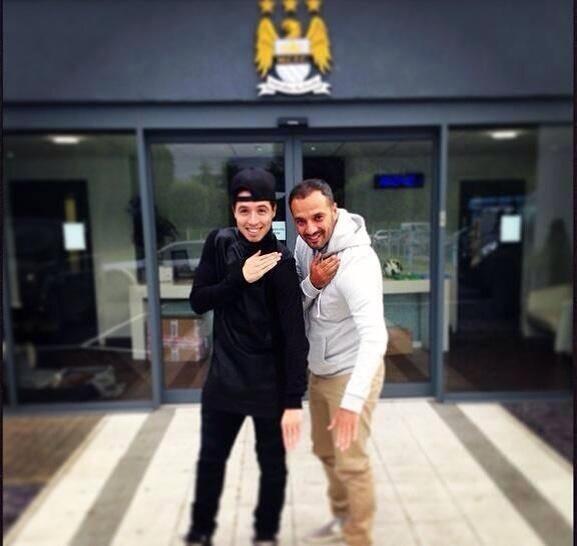 Whether or not these stars are performing the 'quenelle' because they are anti-Semitic or, more likely, as part of a craze started by Dieudonne is rightly irrelevant in the FA's eyes.
As French football journalist Philippe Auclair points out:
"They may see it as a means to express their refusal to be a slave of the 'system', whatever 'system' may mean, more often than not a concatenation of 'causes' such as anti-globalisation, Green politics, anti-parliamentarism, ultra-nationalism and 'anti-zionism'" Auclair wrote in the Mirror.
"It is also true that there was no outcry when another footballer, Montpellier's Mathieu Deplagne, did a 'quenelle' after scoring in a French Cup game against Sochaux in January of this year.
But context is – almost – everything in cases such as these. The quite extraordinary media reaction in France, where most radio stations opened their Sunday morning news programmes with the 'Anelka story', should suffice to prove that the 'quenelle' can no longer be considered an innocent gesture."
Anelka may feel hard done by and many say officials from France should not be able to lean on the FA's decision, but the 'quenelle' has worrying motives.