---
Chelsea and Tottenham keepers feature highly, but neither come out on top…
This is about as debatable and undefinable list as we come up with here at fanatix, so you're welcome to agree or disagree as you see fit!
We've ranked the Premier League's 'no.1' goalkeepers at each club from 20 – 1, based on ability, potential and current form.
You'll be surprised to know that the man at the very top doesn't play for any of the big clubs…
20) Keiren Westwood – Sunderland
Westwood starts for Sunderland after the Black Cats sold their first-choice stopper Simon Mignolet to Liverpool in the summer, but has been ruled out for the season with a shoulder injury. Before this though, he'd done little to suggest he's capable of developing into a top Premier League keeper.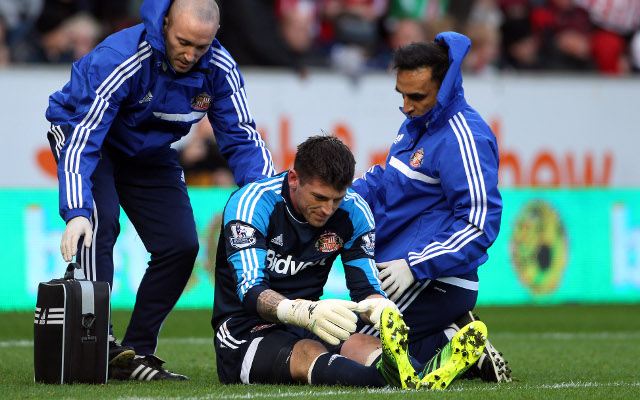 SEE ALSO: The most talented Premier League players ever.